Rumor has it that the jury at Cannes was furiously divided this year: actress Isabelle Huppert supposedly in one camp rooting for Lars Von Trier's Anti-Christ and director James Gray in the other, arguing for Jacques Audiard's The Prophet. Yet neither film won the great prize at Cannes: rather Austrian director Michael Haneke became the Palme d'Or winner for the second time with his stellar (but icy-cold) portrait of repressed (and perhaps malicious) villagers in a pre-World War I German village.
Last Night of the Cannes Film Festival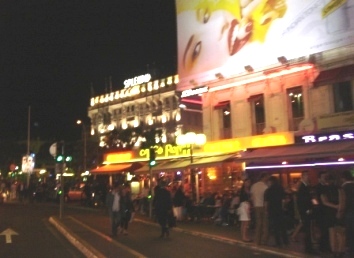 As for Von Trier's film, Charlotte Gainsbourg won the "Best Actress" award for what was certainly a demanding and superlative performance.
That Haneke won the great prize surprised some journalists -- who expected the well-crafted and energetic French film The Prophet to be the winner (the latter did receive second prize). Still the choice of Haneke did not shock anyone.
What did shock was the choice to give "Best Director" to Filipino director Brillante Mendoza's Kinatay. Not only was this film booed at the press screening (many objecting to the two hour depiction of pedestrian sadistic violence towards a bound and gagged woman), but there were several other films that had earned critical praise: Jane Campion's finely tuned (yet somewhat bland) Bright Star and Marco Bellocchio's fascinating journey into madness and dictatorship in his Vincere. Neither won a single prize.
I myself was happy to see that Andrea Arnold's Fish Tank won the Jury Prize (sharing it with Park Chan-Wook's Thirst). Fish Tank is a jewel, not to be missed. The young British director delivers a gripping story of an alienated adolescent girl fighting her way to have an identity with a mother who hates her, and a peer group which shuns her -- with just cause, for her rough demeanor. "Fuck you" is how the girl greets people. She also is a superb break-dancer. A fantastic film to sit through -- alive and fresh in insight -- truly a pleasure.
Indeed, I would have preferred to see the Palme D'Or given to Fish Tank, to give fresh blood to the film circuit, but certainly Haneke's White Ribbon is a film that stays with you and is masterfully done, from first shot to last.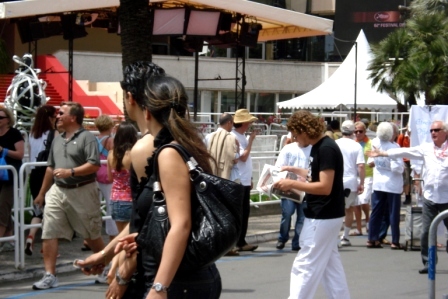 SUBSCRIBE TO & FOLLOW ENTERTAINMENT
THE spot for your favorite fan theories and the best movie recs. Learn more