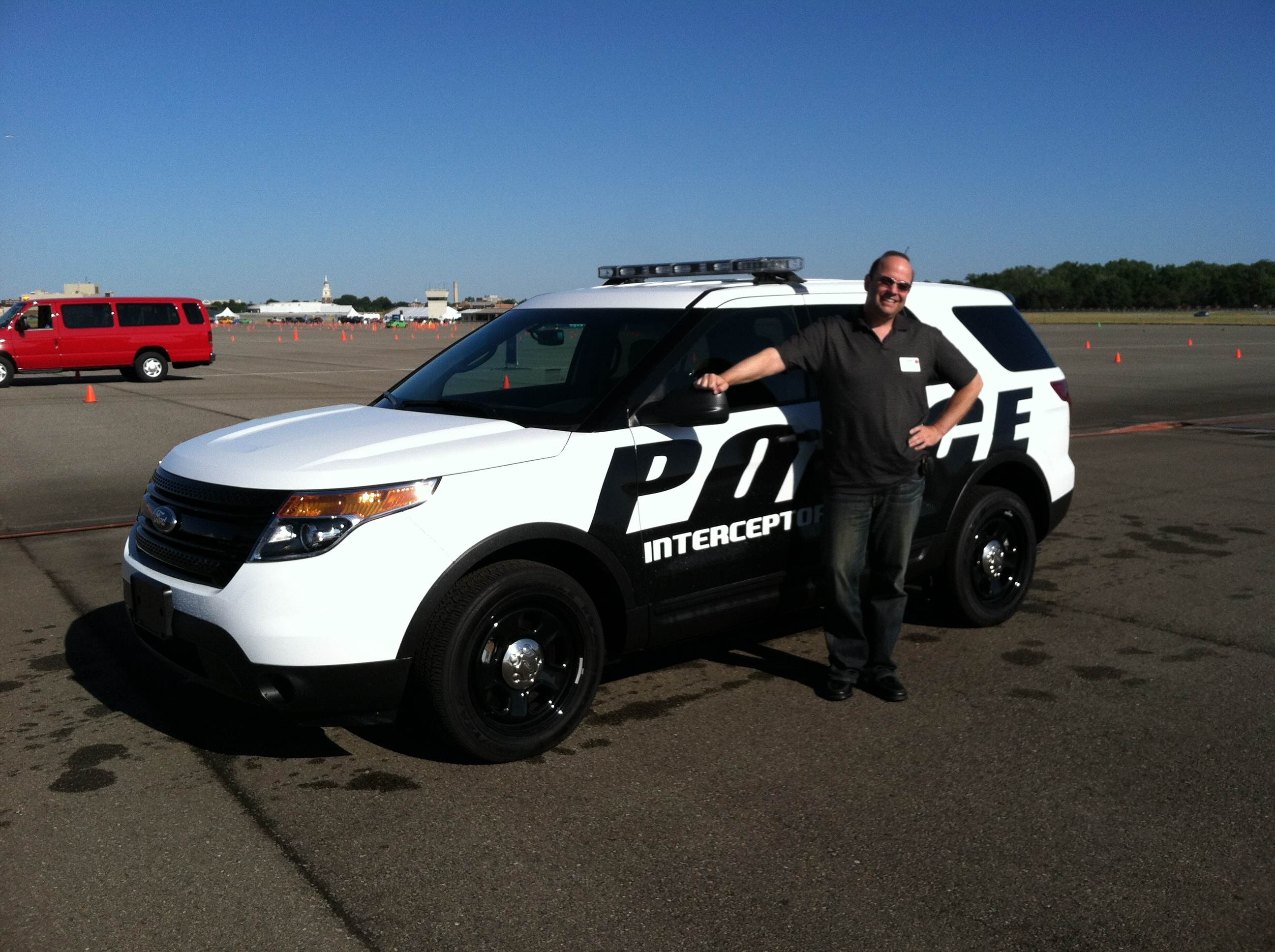 It's that time of year again, when every carmaker lets the car geek reporters (excuse me -- ahem -- automotive journalists) into their proving grounds to play with their latest four-wheeled toys.
I was able to attend Ford's Full-Line event recently, where I drove everything from Boss Mustangs on a road course to Ford's newest police cruisers on a wet skidpad. Yet some of the most intriguing news came in the form of super high-tech engine technology, plus future driver aids that will eventually make their way into the Ford cars and trucks available in the coming years.
So, in order of excitement, here are the Top 10 Revelations from 2013 Ford Full-Line Event:
10. All-Terrain Raptor in New Terrain Paint: Officially, the biggest news for the 2013 Ford SVT Raptor is the available beadlock wheels. These let you lower the tire pressure while off-roading without risking a broken bead seal and blowout. But trust me, the coolest new feature is the off-white shade of "Terrain" paint that makes a Raptor look ready for warm-weather warfare. Throw some camo patches on it (and you) and mount your own mini Desert Storm off-road offensive. Cool!
9. No Parking Skill Required: Ford is on the verge of removing all necessary skill related to parking a car. The company already offers "active park assist" on several models, making the dreaded "parallel parking" process a hands- (and worry-) free activity. Ford is about to extend the technology into the perpendicular parking realm, so slotting your vehicle in between two others at the mall or restaurant will be a similar no-brainer. Hmm... this would almost let me trust a valet. Almost.
8. I See Your Prius V, and Raise You a C-Max: There's no denying the success of Toyota's Prius, and there's no doubt a key component was its dedicated hybrid status that shouted "I'm saving the planet!" to everyone on the road. Ford will enjoy the same clear messaging when the hybrid-only C-Max goes on this this fall and gets 47 mpg (three better than a Prius V). There will also be a plug-in version, called C-Max Energi, which is supposed to out-perform the plug-in Prius and the Chevrolet Volt.
7. F-150 Platinum Gets Upstaged: Apparently there's a market for a more
expensive, more deluxe truck than the pimping Ford F-150 Platinum (which already replaced the King Ranch as top dog in the F-150 world.). Well move over Platinum, there's a new F-150 Limited in town, with red leather seats (heated and cooled), plus aluminum interior accents and a laser-engraved serialization plate on the console lid. Note: you can still get an F-150 XL work truck if you plan to get muddy.
6. School Bus Yellow Still a Boss Color: Last year Ford brought the Boss 302 version of the Mustang back, with enhanced engine and suspension tuning (plus a killer exhaust note). For 2013 they've brought back what is arguably the most famous color: School Bus Yellow. It's the same color Parnelli Jones' Boss 302 wore when he won the 1970 Trans Am racing series. Not every car can pull off School Bus Yellow, but the Boss (with new-for-2013 reflective hockey stripes) can, and does.
5. Big Taurus Sedan, Little EcoBoost Engine: Normally a small engine in a big sedan is a recipe for vehicle lethargy, but Ford's 2.0-liter, 4-cylinder EcoBoost engine gets the 2013 Taurus moving with authority. It's not an SHO killer, but most drivers in most circumstances will find it more than adequate, and they'll appreciate the 32 highway mpg (versus 29 highway mpg from the Taurus' larger 3.5-liter V6 engine). Of course, the Buick LaCrosse with eAssist offers 36 highway mpg.
4. Avoid Traffic by Letting the Car Drive: Traffic is an increasing annoyance in most big cities (except Los Angeles, where it's simply a way of life). But Ford is working on technology called Traffic Jam Assist that would control a car's steering, gas and brake application in low-speed, congested driving conditions. This means instead of wasting two hours covering 12 miles you'd seamlessly flow along with everyone else while checking email, streaming Netflix or catching up on sleep.
3. The Doctor is In... Your Car: With sensors in a car's steering wheel and seatbelt a future Ford could measure everything from sweaty palms to breathing rate as part of a driver stress assessment. Combine this with existing radar and camera technologies that measure speed and traffic and your car will know exactly how much mental pressure you're under at any given moment. In theory it could also know you're having a heart attack before you do -- and call an ambulance.
2. Technology Finally Replacing Displacement: Ford is being coy about which small car its 1.0-liter EcoBoost will show up in next year, but I was able to try it out in a Ford Focus. Given the pressure on car companies to produce higher fuel efficiency it's hard to imagine performance won't suffer, but this three-cylinder engine was downright spooky in its ability to deliver power and torque. Serious technology is going on here, suggesting fuel efficiency and performance can still co-exist.
1. Driving a Cop Car Never Gets Old: Ford's Crown Victoria has chased more bad guys than any other sedan over the past three decades, but it officially died last year. This put Ford on the hook for a new police model, and the company responded with two new Police Interceptors, a Sedan (based off the Taurus) and a Utility (based off the Explorer). Both feature special frame, suspension, drivetrain and brake components. And both are a blast to drive with lights and siren blaring. Woot!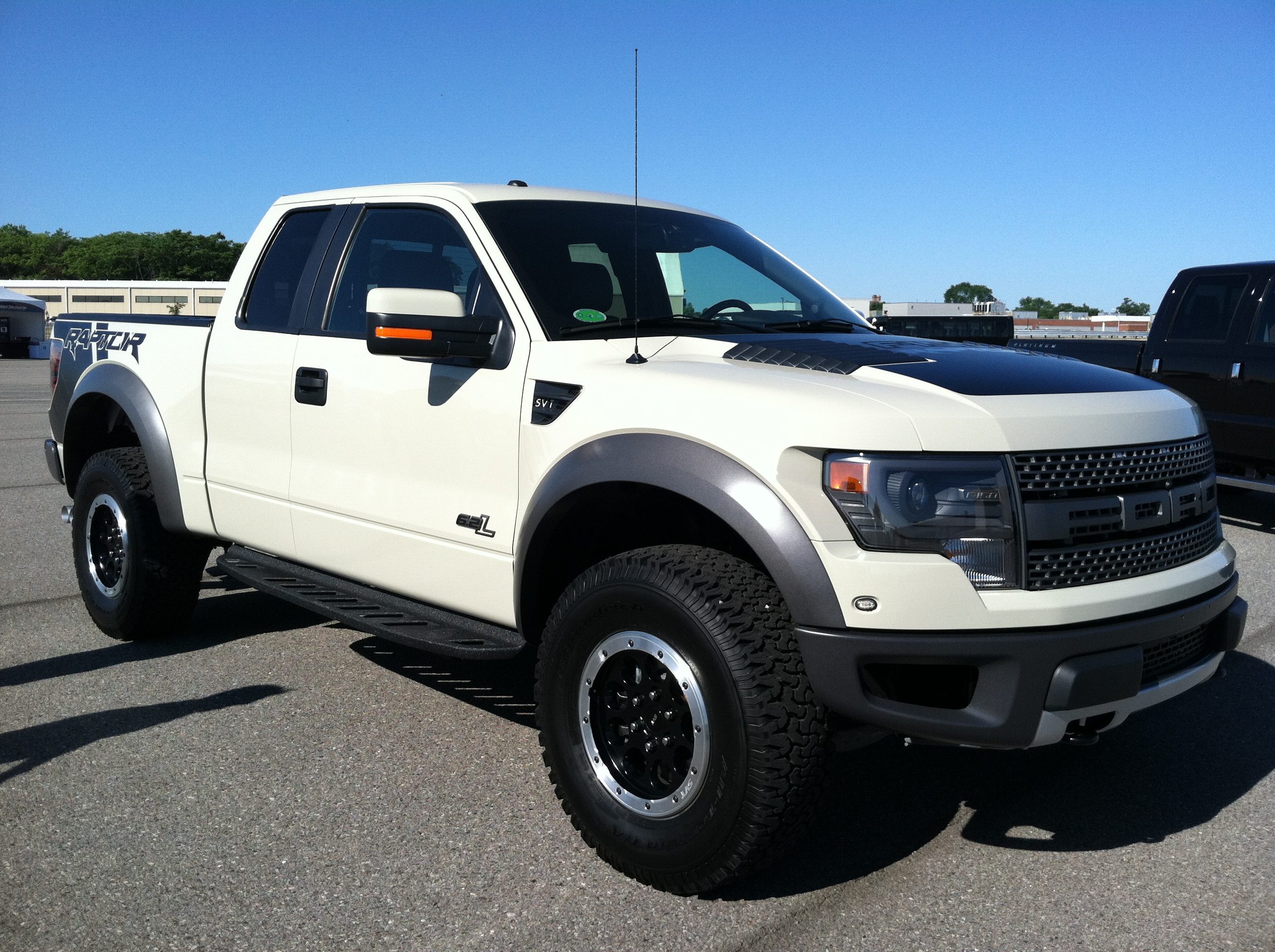 SUBSCRIBE TO & FOLLOW THE MORNING EMAIL
Start your workday the right way with the news that matters most. Learn more