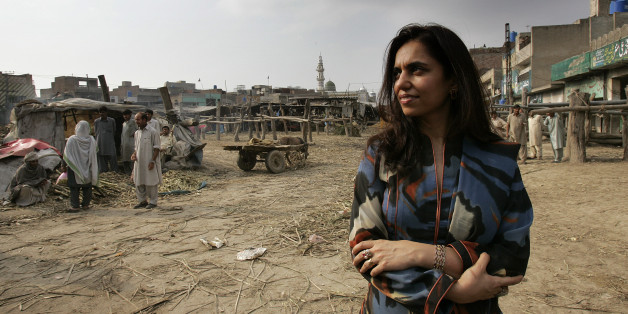 Kashf Foundation's clients predominantly use the capital they access from Kashf to generate income, accumulate savings and create assets with the overarching desire to mitigate risks. In other words, low-income households and especially women use income from loans to create and develop social, human, physical and financial capital which helps them reduce their vulnerability to endogenous and exogenous shocks.
Thus, Kashf's approach goes beyond just microcredit: The Kashf program is based on a microfinance plus perspective which provide a complementary suite of products and services to meet clients' needs and helps them transform their lives.
Children's education is a large indicator of long-run prosperity and success. Unfortunately most low-income households do not have access to high quality education for their children which perpetuates the cycle of poverty. To allow some degree of a level playing field, a large number of Kashf clients send their children to low-income private schools that are located within their communities.
However, a research of feeder schools in selected Kashf communities revealed that even these private schools were in dire need of capital injection, teacher training and better housekeeping. Keeping this in mind, Kashf has piloted the Kashf School Finance product which aims to help low-cost private schools improve the quality of the education provided.
In the program the school owners and Kashf staff undertake a consultative process to determine the most important capital needs for the school -- this may include infrastructure such as furniture, extra space, replacing depreciated structures, etc, investments in working capital such as teachers' salaries and improvements including painting walls and replacing old computers.
Kashf provides capacity building support to the schools which includes training/development of the owner/entrepreneur, teacher trainings for the school staff, and curriculum development/improvement support.
If you would like to contribute to Kashf's efforts please visit here.