In 1958, Elizabeth Taylor as Maggie the Cat -- sultry in a clingy slip, trying to bed Paul Newman -- became a sex symbol in the American consciousness. The next year, her reputation as a seductress grew when she lured Eddie Fisher away from his wife, Debbie Reynolds. Then in 1960, Taylor made it official, playing a call girl in BUtterfield 8, a role that won her a first Oscar.
Although this glamorous Taylor is the one we best remember, we shouldn't forget that the woman who went on to have eight husbands (two of them Richard Burton) could once blush with the best of them.
Here are three recommendations for films that she appeared in between her breakout film as a child actress, National Velvet (1944), and her first marriage in 1950. All are light comedies, thoroughly enjoyable, and show a forgotten side of Liz.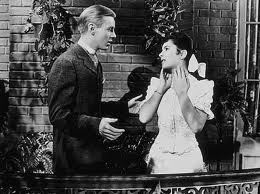 Even without Elizabeth Taylor, Life With Father, set in New York City in the 1890s, has a dream cast, including comic veteran William Powell as the overbearing Clarence Day and Irene Dunne playing his space-cadet wife to perfection. It's a witty film and one of my favorites.
As Mary Skinner, Taylor arrives at the Day household with Cousin Cora (Zasu Pitts) to visit for a few days. A giggling teenage Methodist, she wins over the eldest Day son, Clarence, Jr., who spends the rest of the film trying to buy a new suit of clothes so Mary can sit on his knee. (I shouldn't give more away, since most of the plot manages to revolve around the suit of clothes and the knee.) The knee is as racy as it gets.
Again in a supporting role, this time as Oogie Pringle's sister in a Jane Powell vehicle, Taylor has none of the giggles of Mary Skinner as she plots against her friend and rival, Judy (Powell). You have to like inane high school musicals (I do) to enjoy this breezy movie, but helping along are Carmen Miranda and Xavier Cugat, along with Wallace Beery and Leon Ames playing the two girls' fathers.
Though she plays Carol, a green-eyed monster, the Technicolor of A Date with Judy shows off Taylor's violet eyes. And because it's teenage fare, you know she'll turn over a new leaf by the end of the movie.
Father of the Bride (1950)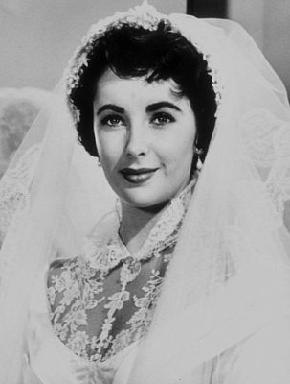 This Vincente Minnelli movie was released the month after Taylor became a bride herself and shows off an impossibly sweet and innocent Taylor. As Kay Banks, she has little personality, making her the ideal foil for Spencer Tracy and Joan Bennett, who play her parents. She's perfect as the bride-to-be, and if it didn't have a dream sequence, the movie would be, too. I'm also a big fan of the Steve Martin Father of the Bride, but you can't beat the original.
You simply can't beat Elizabeth Taylor for most of her career. But this teenage phase between child actor and voluptuous star is especially entertaining--easy to forget but fun to remember.
SUBSCRIBE TO & FOLLOW ENTERTAINMENT
THE spot for your favorite fan theories and the best Netflix recs. Learn more