THE BLOG
Calling All Moms
Mom... when I think of that word many things come to mind. First, my own mom and then the definition of the word mom, which is the abbreviation of momma. Momma is the name that my kids call me, and momma is just a different spelling for mama, typically a child's first syllables when referring to their mother, the woman in relation to the child to whom she has given birth to. In other words, moms are the reason we are here and in regards to my new book Momenergy being a mom requires energy.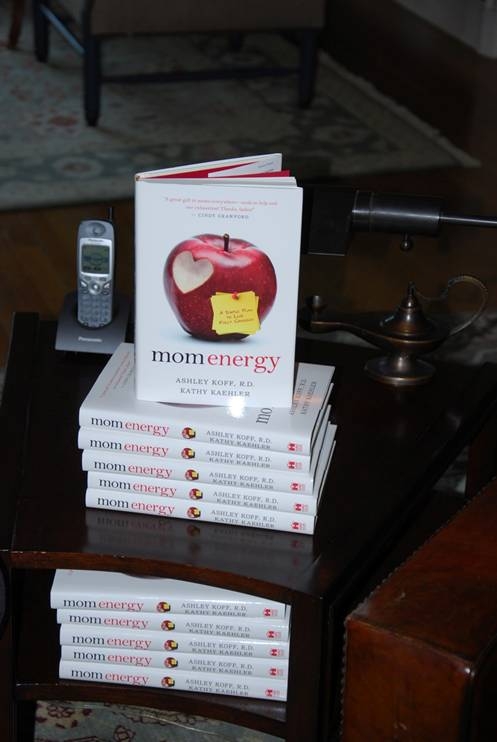 Moms are busy. A mom not only takes care of people, she also tends to everything else. It can be mothering to her child, animals, parents, step children, adopted children or plants in a garden, which all requires sustained and balanced energy.
As a mom to three boys and multiple animals, I knew there were other moms out there who also needed the keys to unlock the secret to having energetic days from sun up to sun down.
I knew the exercise side of the energy coin, however I didn't have all the answers on the food side until working with my co-author Ashley Koff. "Quick energy fixes don't ever live up to the task, as we've all found," Ashley said. "A Red Bull Smoothie may indeed get your energy revved up for a short burst, but eating a nutrient-balanced breakfast of whole grains and fruit instead, for example, will sustain you for a longer time at a more level energy state. Highly desirable and much better tasting!"

What's great about this book is you can take these little nuggets of info and tuck them in and use them in your lifestyle. For example: when in doubt, go nuts. The balance of a good carb and protein is key to energy. Keeping a serving size baggie of nuts or two in your purse paired with an apple is a great balanced snack. You may have heard this before, but it's the reason why that's so enlightening.
Inside Momenergy, the reader takes an energy profile quiz to start off, and end up in one of five categories: The Medicine Cabinet, The Mom Zombie, The Overworked and Overscheduled (and Overtired), The Chronic Dieter, or The Dead Battery. Once you know your profile, you can start to find a plan for claiming more energy for yourself, using the strategies in the book, like time management, exercise, playtime, getting enough sleep, and of course, a healthy eating plan.
What I love about this book is that you can take what you learn and apply it to your lifestyle and the key word is apply. We can read everything, what matters is the doing part and this books offers you the tools so you can have energy success.
As the book began to hit the stands, Ashley and I participated in a wonderful event in Beverly Hills, Calif. We hosted a cooking class and book signing at the home of Dana "Beverly Hills Farmgirl" Slatkin. Dana who is a trained chef and hotelier (Shutters on the Beach and Casa Del Mar) prepared a balanced healthy lunch that had everyone satisfied, happy and energized.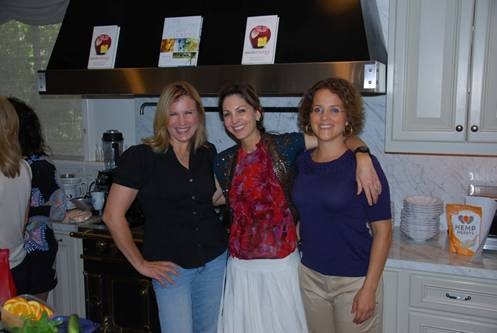 It's exciting and motivating when you learn something that can make a difference in your health. It is also liberating when you hear something that you already know but it is simply told in another way that really hits home. For me it was the protein combination with carbs that is so critical to how your body manages nutrition and uses it to perform.
My new motto is: when in doubt, go nuts. Adding a protein source to your snacking and meals so that each time you have an eating occasion you are in balance. Just like the car. You can't go very far without any gas but plenty of oil, and you won't make it around the block with only gas and no oil. Your body works the same way.
That in itself was my "lightbulb" experience with Momenergy. I hope you have one too.
~ Kathy