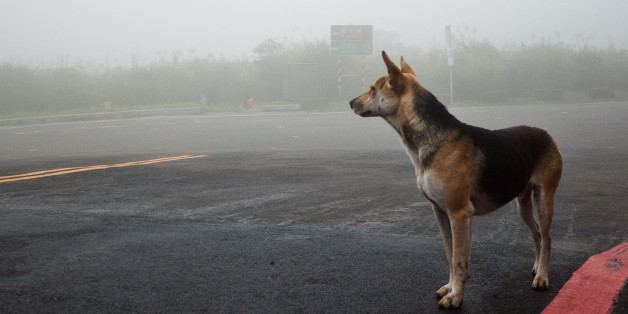 Throughout my life, both as a child and a parent, dogs were always an important part of our family and brought so much joy and love into our home. When raising my daughters, our dogs provided a great opportunity to teach the girls compassion and how to care for another living creature. In our home, the dogs were included in many of the activities of the day. We took them to the lake to swim, played ball endlessly, and took them on walks every day. They were an important part of our routine and our daily lives.
I remember how much my dog Jazz loved to try to grab and eat the playing cards and board game pieces when we were playing games. When I did yoga I the morning he would always lie on the mat. My most fond memory was Jazz running up and down the hill trying to grab the hats off the kids as they sled down a long snowy slope.
I recently adopted a rescue puppy, Coco, at the Humane Shelter near our home in Santa Fe. I brought her to a refresher dog training and agility course where I realized that everything the trainer was teaching us was how I raised my daughters. While it may seem patronizing to some to compare raising children to training dogs, the techniques used are a great basis for mindful parenting. I had never connected the two before. Here are the four things I learned from my dog trainer on how to parent mindfully:
Focus on the good.
With agility training we were never allowed to say "no" to the dogs. We were instructed to gently guide them to doing some aspect of the course correctly and them praise them profusely. With my children I saved no for genuinely dangerous situations. That way, when they heard it, they really listened. If you focus on the good and gently guide your children to doing the right thing, and then praise them guess what happens? They start to feel positive about themselves and develop confidence. They know you have got their back. That constant and consistent approval only makes them want more. And later on when they make a mistake they won't be afraid to discuss it with you. A little positive reinforcement goes a long way!
Repeat after me...repeat, repeat, and repeat!
Consistency is the key to raising peaceful kids. When children know what to expect in their day, it gives them security. Nothing is more peaceful than having a routine that they can depend on. My routine or rhythm of the week changed with the seasons. As the days got longer and hotter we had a different rhythm than in the colder months. It was very consistent and mindfulness was a part of their everyday upbringing. We had gratitude journals that we wrote in every day, did meditations every night and went outside to be in nature. Going outdoors, rain or shine, was an important time in our day. Being in nature even when we lived in New York City was key to keeping the kids balanced.
A good dog is a tired dog
Three miles a day, that is what I did with my dogs every morning. They would come home from that early morning walk and plunk down with a sigh, already relaxed for the day. The same was true of the girls. In the summer we would go swimming at the lake, in the fall we picked apples and hiked and in the winter we skied and went sledding. Being active kept them happy, and healthy!
All you need is love.
Anyone who is a dog lover understands how much dogs love their owners unconditionally. That is such a wonderful feeling. To know and feel that you are loved every day, no matter what. Children need the same thing: unconditional love. They need to know and feel that they are loved just the way they are no matter what. Many of us have felt the warmth and comfort of knowing we were loved just as we were. It is the foundation for happiness. When children feel loved, they feel safe - and when they feel safe, they feel confident. They can do anything if they are loved. They can soar, be anything they want to be and achieve a happy, joyful life no matter what the outside circumstances are. There is so much power in loving unconditionally because when you give love it comes back to you. When you give love to your child, your dog, your friend it boomerangs back to you. When you model unconditional love to your children they will grow into unconditionally loving adults, reciprocating this love back to you and future generations of dogs and/or children.
SUBSCRIBE TO & FOLLOW PARENTS
HuffPost Parents offers a daily dose of personal stories, helpful advice and comedic takes on what it's like to raise kids today. Learn more