I have been in France for nearly a month now. The Englishman has gone back to work and I am on my own for the first time.
I vastly overextended my resources in the past few weeks as I flitted around Nice and Corsica pretending not to be woman who recently left her job and now has no steady income.
As reality sets in, it has become painfully clear that I am in serious need of a budget. I will be the first to admit I am not good at budgeting. It's not so much that I want a lot of things, or have particularly expensive taste, but somehow when I leave the apartment, I seem to hemorrhage money. (The exchange rate doesn't work in my favor either.)
Aside from my French classes, my main expense is food, which can definitely empty out the wallet tout de suite. Especially when Monoprix (France's answer to Whole Foods only with aisles as far as the eye can see dedicated just to cheese and with a cosmetics department that puts Sephora to shame) is just a few blocks from my front door.
Nice is an expensive place. It is the capital of the French Riviera after all. But if you know where to look, I am discovering, there are bargains to be had. And I love few things more than a bargain.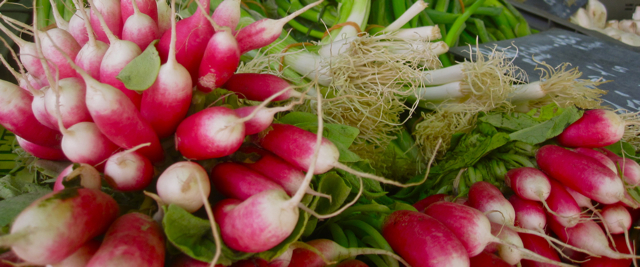 In addition to the little bakery below me that sells piping hot baguettes for €0.80, I was delighted to find a massive farmers market, spanning about 5 blocks and seemingly undiscovered by tourists, not far from where I live where an old French woman with a friendly toothless smile sold me a bag of tomatoes for €1.10, and threw in a celery stalk for good measure.
Beyond the many tables full of fresh fruit and vegetables and eggs, there is a little covered market with a butcher, cheese and fish mongers, and a seriously old school French bar with a crew of regulars glued to the barstools.
As an American, it's a novelty to go to the bakery for bread and the cheese shop for cheese, and not just for a special fancy item, but for everyday shopping. And best of all, the prices are about half of what I've been paying at the big grocery stores.
But by far, the best bargains I have found are in the string of outwardly ordinary Arab grocers, on Rue d'Italie, just one street down from me. The presentation might not measure up to the beautifully curated markets the tourists flock to, but the prices are absolutely gob smacking.

A bag full of fat, juicy, fragrant, perfectly ripe nectarines set me back all of €1.40! And a cantaloupe? €0.40! A fraction of what they cost anywhere else. I don't know how they do it, but the prices are outrageously low. The woman in front of me in line piled up bags full of carrots, shallots, zucchini, grapes, and a big bunch of parsley on the counter, and the register rang up €3.10! Incredible.
More than just seeing how far I can stretch my Euros, my budget is helping me discover more of this city, and inspiring me to use produce thats in season and be creative in the kitchen.
The difficulty will be balancing my newfound frugality with being sociable and meeting French people, which, as everyone has told me, is really the only way to learn the language.
I am looking forward to beginning my studies, and hopefully my days of saying "Je n'ai pas parler Français" will soon be in the past.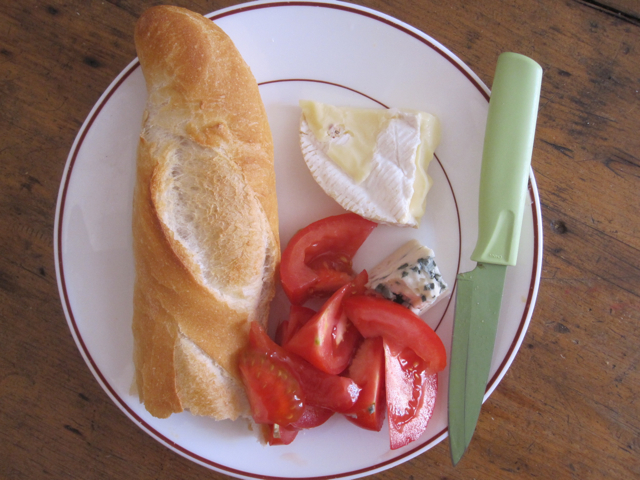 Previously on Pardon My French:

Our Heroine Makes an Impulsive Decision
Our Heroine Sells Her Old Life
Our Heroine Starts to Panic
Our Heroine Departs
Our Heroine Settles In (Kind Of)

Pardon My French: Our Heroine Confronts Corsica And Rotten Cheese
SUBSCRIBE TO & FOLLOW LIFESTYLE
We're basically your best friend… with better taste. Learn more