First impressions are everything, right? Even if it's the second or third year at the same school, September gives students a chance to start fresh and impress people while molding the perfect look to suit their personality. Every school sends out the same version of a boring school supplies list: textbooks, pens, pencils, multi-subject spiral notebooks and so on. Why not jazz up that boring black and white list with some colorful, eco-friendly, and technologically awesome items and send your student back to school in style?
Backpack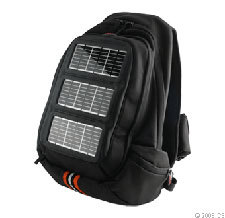 Backpacks are the quintessential back to school item. Carried every day and charged with the responsibility of keeping belongings safe, there really isn't much that's more important. Given the daily use, the perfect backpack has to have lasting style and design. For classic style with plenty of color and pattern options, Jansport offers the Big Student backpack. At less than $40 with tons of comfort and storage features, you or your student may want to pick up more than one. For a dual eco-friendly, tech savvy appearance, consider the Voltaic Backpack. Scoring high marks from CNET for usability and innovation, this solar-powered pack will keep portable devices charged and ready to go - after class of course.
iPad2 and a Keyboard Too
There's little need to explain the cool factor that comes with the ownership of an iPad2. One of the hottest tablets on the market, the iPad2 offers features and functions that every student can use. If your student already has an iPad, or you're concerned about premature carpel tunnel, check out the Logitech Tablet Keyboard, one of CNET's Top Tech Items under $100.
Nook Color

More than your basic eReader, the Nook Color is now a fully-functional tablet. Though it doesn't offer FaceTime or other features you'll only find in iOS, the Nook Color only costs $249. Magazines, journals, newspapers and even textbooks display in full color and books can be shared between Nook users. With library lending in the works, it's hard to beat this eReader-tablet hybrid especially if you land on the PC side of the great Mac-PC divide.
Sharpies
/images.huffingtonpost.com/2011-08-15-retractablesharpies.jpg">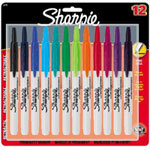 Though they rarely make your traditional school supplies list, Sharpie markers are a great way to add fun and personality to almost anything. Now available as retractable markers and mini-sized for hanging on a keychain, Sharpie markers are easier to use than ever before. If a creative spell gets taken too far, and permanent marker ends up in a place where it shouldn't (like a dry-erase board), try some rubbing alcohol on a cotton ball to erase the chance of permanent consequences.
Floppy Binders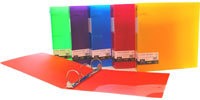 Like backpacks, binders are one of those items that all students need. How the unassuming binder ends up broken, ripped and stained by the end of a school term may be one of life's great unanswered questions. However, Filexec floppy binders are durable, come in great colors and won't break the bank like so many other fashion-forward 3-rings. Best of all, these binders have a pocket on the inside; unlike other binders that are just about looks, these were designed with function in mind.
Colorful TI-84 Calculators

Sure, students can still use their pocket calculators for typing "HELLO BOB," but the majority of upper-level math classes require the use of a graphing calculator such as the TI-84. Now available in blue, pink, silver and of course basic black, the TI-84 allows students to express their personal style while creating complex mathematical graphs, rudimentary programs, and of course typing messages that use letters instead of inverted numbers.
Organization
If there's anything that plagues the majority of students (besides homework) it's the inability to stay organized. Luckily, Cocoon has created unique organization solutions that are ideal for students. Their gridded straps hold a variety of items from pencils, to cell phones, to business cards. For double the function, choose from their CPG36 - Grid-It, with a sleeve for a tablet or their CPG37 - 11" Grid-It, a perfect fit for an 11-inch notebook computer.
HP Officejet 100 Mobile Printer

Granted, a printer like the HP Officejet 100 is slated to make the old "my printer broke" excuse obsolete. On the other hand, the good news is whether a paper is finished on the bus or in a coffee shop, 15 minutes after class started, homework can be printed on the spot via Bluetooth wireless technology. Despite its trim dimensions, rest assured that prints will turn out perfectly every time whether it's a term paper or poster project.
Vintage Graphic Tees

After being bogged down by all that's needed to be successful in the classroom, it's important not to neglect scoring high marks for style in the hallways. Target's Graphic Tees for men are affordable and offer style for days - literally if you stock up on the different designs. They also have an extensive line of girls Graphic Tees that can be dressed up with heels and accessories or dressed down with jeans and sneakers.
Macbook Air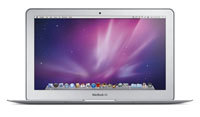 The 11-inch Macbook Air is a great computer for students. It's lightweight, performs well and is compatible with a wide variety of software packages. The 128GB model retails for $1,199, but it's well worth the extra $200 over the base model. Equipping your student with one of these won't weigh them down, so they can freely chase their dreams.
Apps
If your student has a smart phone, or already has a tablet, why not accessorize it with some scholastic app appeal? With hundreds of apps for a wide range of purposes, there are plenty that are useful for students.
Specifically designed with Mac lovers in mind, Grades 2 by Tapity puts students on the fast track to valedictorian by recording and calculating grades for individual classes and overall GPA. If your student is strictly an Android user, they'll love the ShareYourBoard app which takes pictures of lecture boards and uses handwriting recognition to translate teacher's notes into text.
But there's no need to spawn an Apple-Android melee in the classroom (that's sure to lead to detention or suspension). Apps like Evernote (used for tracking notes, photos, and thoughts throughout the school day) Dropbox (digital data storage) and snaptell (great for finding the best deal for textbooks and other products on Amazon) are available for both iOS and Android devices.
SUBSCRIBE TO & FOLLOW PARENTS
HuffPost Parents offers a daily dose of personal stories, helpful advice and comedic takes on what it's like to raise kids today. Learn more