With the last of my obscure October Holiday picks approaching, it's time to think about what there is to do in November besides pulling on your elastic waistband pants for Thanksgiving. Before you get overly full with thanks and frenzied with holiday shopping demands, take some time to enjoy a few of less stressful holidays this month.
Book Lovers Day - Saturday, November 5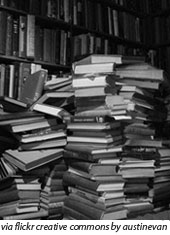 Reading may not be the coolest hobby, unless of course you always read your books while wearing a beret and sipping a cappuccino, but that doesn't mean we all can't celebrate this day. Elite literary stereotypes aside, whether you love a good harlequin, thoroughly fact-checked biography or an imaginative Science Fiction read, grab a book (or your e-reader; no e-pub discrimination on this day) and get lost in good prose. Need some suggestions? Check out the National Book Awards finalists for 2011 from the National Book foundation, or try a site like Alibris.com which features books from various sellers around the country. Still not sure what to read? the New York Times Book Review may help steer you in the right direction with in-depth reviews of books in every genre.
Marooned Without a Compass Day -- Sunday, November 6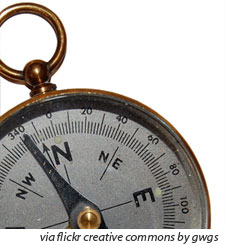 This holiday could turn into a modern day scavenger hunt, or it could be really intense -- I'll trust that you'll use your discretion to decide which is most appropriate. If you plan to lose yourself in the woods, it may be a good idea to pick up Jack London's The Call of the Wild on Book Lovers Day. If you're open to interpretation of the definition of marooning and want to do a scavenger hunt, the U.S. Department of Housing and Urban Development has ideas for scavenger hunts for kids or you can try a themed scavenger hunt. If you think you and your friends would prefer to truly maroon yourselves in the wilderness, I'd suggest sneaking one of Bestcovery.com's picks for best off-road GPS into your pocket as backup.
America Recycles Day -- Tuesday November 15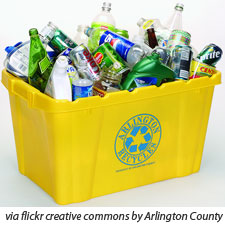 Sure, you may recycle your paper products, cans, glass bottles, batteries, electronics, cell phones and chewing gum (ABC gum anyone? Please don't do that) but in 2007 Treehugger.com reported that 23 percent of American's don't recycle. News flash for non-recyclers: It's not hard, and it's not just for Green Peace members, and, well, Tree Huggers. Recycling is a necessary activity to preserve and protect our planet. No big deal, just the place we're all dependent on for food, water and air. To learn more about how to get started with recycling or improve your recycling habits, visit AmericaRecyclesDay.org or read the EPA's article on Steps to Recycling a Product.
Homemade Bread Day -- Thursday November 17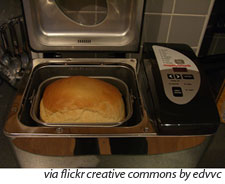 The odd yeasty smell that emits from the bread aisle in your grocery store is hardly pleasant, especially when compared with that of fresh baked bread. Not only will homemade bread make your kitchen smell great, it will taste amazing. Wheat versus white debate aside, BetterRecipes.com's bread recipes has plenty of basic breads as well as jazzed up recipes like Applesauce Zucchini Bread to choose from. If dough-rolling and flour-tossing don't rank high on your To Do list, consider investing in a bread machine. By baking your own bread you can control the quality of your ingredients and have the perfect slice for any sandwich, any time. Before you drop too much dough on the wrong bread machine for your household, check out these bread machine reviews.
National Adoption Day -- Saturday November 19
National Adoption Day falls on the Saturday before Thanksgiving and was instituted to help finalize thousands of adoptions, recognize those who have chosen to adopt, and raise awareness about the thousands of children in need of permanent homes and loving families. If you're thinking about adopting a child, visit NationalAdoptionDay.org for more information.

If adopting a child isn't right for you, consider adopting something that is. Improve your health by adopting a new healthy habit, or by leaving an unhealthy one behind. Another option is to adopt a pet. Check the ASPCA, Humane Society or local shelters in your area to see what pets are in need of a new home. If you're feeling adventurous, adopt a turkey. There'll be plenty to choose from this month.
Taking the time to partake in these non-commercialized November holidays is a great way to warm up for all the madness that comes with the last two months of the year. Of course, when you need a break from the holidays lights, tinsel and gift wrap, there will be a few December holidays to choose from after Turkey Day.