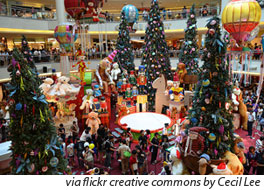 Shopping online is the easiest, fastest and most convenient way to knock out your holiday shopping list. If you want to speed up the shopping process, skip the long lines, and eliminate some of the stress, consider doing your shopping online this year. If you want to do it without compromising your personal information or getting subpar products, consider the tips below.
Protect Your PIN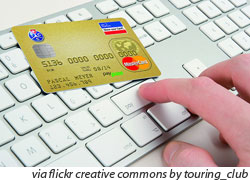 Whether it's credit or debit, the constant swipe of your card in retail stores make your account susceptible to hackers who are especially hungry for spikes in card use during the holiday months. This is where online shopping can actually help you protect your information:
When shopping online, the Federal Trade Commission suggests "'Paying' It Safe" in their Consumer's Guide to E-Payments. This includes using a secure browser, checking the site's privacy policy, giving payment information only to companies you trust and keeping records of your online transactions. Electing to use your credit card for online purchases can offer you additional security, especially if your card offers strong consumer protection for issues like fraudulent purchases. If you're unsure of what benefits are attached to your card, take the time to crawl through the prerecorded customer service menu. This will not only help you protect your money, but prevent you from being hit with unseen service fees.
 
PayPal is a service commonly used in eCommerce for the protection of shoppers and retailers. PayPal protects its users by requiring only a single entry of account information in addition to offering monthly statements, refunds and $0 liability for unauthorized purchases when you meet the company's requirements.
One final note about protecting yourself online, if you are going to register with a bunch of different sites, choose your password smartly. A combination of numbers, symbols (when allowed), and capital and lowercase letters will help keep you password-protected. If your current password is "Seashells1," it might be time for a change.
  
The More You Compare, The Better You'll Fare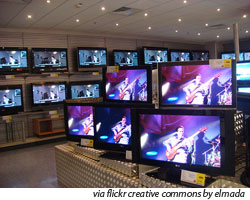 Perhaps one of the greatest advantages of shopping online is the ability to compare products easily. The most basic place to start is with the individual product reviews often listed below the product description. Some products may have hundreds of reviews, but by reading the good, the bad, and the in-between, you'll get a better idea of whether or not there are consistent problems with the product.
There are also sites devoted to helping you find exactly what you're looking for. Google product search allows you to survey the merchandise landscape while aggregating product reviews from users and editorial sources. If you find yourself overwhelmed by the sheer number of options, Bestcovery.com features expert reviews and recommendations on a wide range of topics from single-serve coffee makers to LED TVs.
 
eCommerce giant Amazon.com is another place where you can get information on a wide range of products with plenty of reviews. Some consumers are so adamant about using Amazon as a one-stop-shop, they even submit video reviews. When shopping for tech items, arguably some of the trickiest products to select, be sure to see if tech giants CNET, Wired and engadget have weighed in before logging a new PayPal transaction.
If you're looking for some great deals this season, consider a website that specializes in daily deals or regular savings. Slickdeals.net collects Black Friday and Cyber Monday deals, including circulars for all of the major online and offline retailers, in addition to hosting complete shopping guides for both events. Groupon is another great site for savings, as it offers a plethora of daily deals from brick and mortar stores in your area. Keep in mind, Groupon tends to offer more local services than products, but I don't know many who would turn up their nose to a spa day or an amazing meal from a local restaurant. This site offers up some great unconventional gift ideas, no matter what the daily deal may be. The best part -- Groupon allows you to select deals from the city of your choosing and give them as a gift.
 
Personalize with Professionals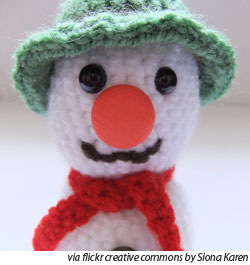 Personalized gifts are popular during the holidays as they channel the sentiment so vital to the holiday spirit. However, shopping for personalized items online can get dicey. Anyone with any kind of internet know-how can create a website and offer personalized products, but that doesn't mean they're making them and that doesn't mean you get them on time, if ever. One way to help protect your holiday spending budget is to search for merchants on ResellerRatings which features reviews of websites from consumers. This could be the key to preventing a huge holiday headache.
 
For truly personalized items, CafePress is a great site that allows you to upload photos or images and add them to a wide variety of products. You can also search and scroll through designs that have been uploaded by others that cover quite the range of styles and tastes. CafePress stands behind their printing quality and they're not happy with their printed product unless you are.
 
If you're not just looking for a personalized product, but something artistic and a little off the commercialized holiday path, consider Etsy. This will allow you to support an artist or small business while scoring a gift that's personal, professional and perfect for your loved one.
 
Shop Smart
 
Clicking "I Agree" has become an autopilot function for most people. While reading the fine print can be tedious and ridiculously repetitive, when you're shopping online, it's worth it. Places to read the fine print include the site's privacy policy, billing process and the shipping and return policies. Entering your information on a site that isn't up to internet privacy code has a great chance of coming back to haunt you. You'll also want to know when and how you'll be billed. When reading return policies, look for information about length of time to return items, inclusion of return shipping and whether or not there are any specifications regarding original packing.
 
Perhaps the most important information to read is the details of shipping. Just because you pay for 3-5 business day shipping, doesn't mean you'll get the item by then. Often sites base this timeline on the time it takes once your order has been processed and filled.
 
Few of us have the luxury of being able to do all of our shopping at one store or eRetailer. If this is you, congratulations, you've beat the system. For everyone else, shopping online can be the fastest and safest way to cross off the names on your shopping list. Take care to protect yourself, your purchase, and your gift-giving reputation. If you're ever feeling unsure of using a company, see how they rank with the Better Business Bureau. Rarely is the perfect gift at a great price worth the risk if the BBB has slammed the company with an F rating. Now shop until the batteries in your wireless mouse drop and happy holiday shopping season to one and all!