At the College Democrats of America (CDA) Convention in Denver, young voters proved that we're ready to change the political landscape as we know it. Students from across the country engaged experts on issue panels ranging from the environment, faith in politics, and new media to hip hop's influence on our political culture. Students also participated in campaign training directly designed to assist with preparations on college campuses for voter registration, mobilization, protection and turnout. We know that young voters recognize the generational theme of this historic election. That's why we left Colorado clear on our goals for November 4: register, mobilize, turnout, and elect Sen. Obama.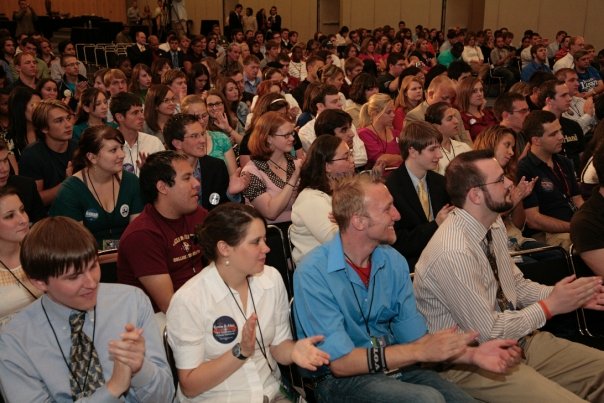 Washington pundits have always written young voters off -- assuming that we won't turn out on Election Day. But we've already proven why this year is different. With Senator Obama as our voice, young people are more motivated and empowered than ever to have their votes counted. In the Democratic primaries, over 6.5 million young people voted -- up over 100% from 2004. Young people are voting overwhelmingly for Democrats, and our record-setting turnout in the Iowa Caucuses helped launch Senator Barack Obama's victory in the Democratic primary. College Democrats across the country are confident that the trends we've seen are not a fluke. We've been on the front lines of registering and organizing voters, educating our generation on the issues at stake and why this election matters. Young people feel connected to politics again, because in Senator Obama, we have a candidate who uniquely understands our concerns -- providing college debt relief, creating new jobs, making healthcare affordable for all, and ending this disastrous war in Iraq. The issues are too relevant and the times are too tough. We know the problems and we know the solution. This year the youth will show up and vote for Senator Obama.
Our plans for this election are ambitious -- but we have no intentions of falling short. College Democrats will register and mobilize thousands of new student voters in key swing states across the country. State by state, precinct by precinct, CDA's "Precinct Project" aims at harnessing the excitement of this presidential year to maximize turnout for the entire Democratic ticket. We want the center of attention at every student activity fair to be the voter registration table. We want to bring the election to our peers and engage them about the issues and the candidates -- from the presidency to the city council.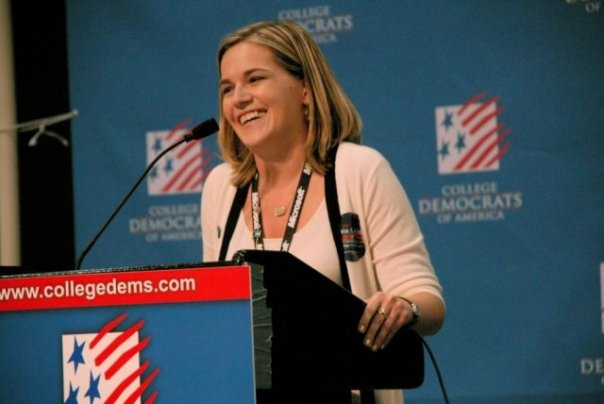 But there are still serious hurdles for college students when it comes to voting rights. Voter suppression poses a major hurdle to college students as they head for the voting booth. Voter ID laws, a lack of ballot boxes on college campuses, and confusion regarding residency requirements prevent thousands of students from exercising their right to vote. This has been a major concern of the College Democrats since 2000, and one we will continue to fight for in this election. One of the highlights of our Denver convention was when students enthusiastic to put an end to voter suppression planned detailed, state-by-state education campaigns and learned how to petition their state officials and registrars to obtain early voting locations on their campuses.
If the College Democrats Convention has demonstrated anything, it's that not only are college students valued hands on Election Day for phonebanking and canvassing, but we are a strong and increasing constituency in the Democratic Party. We are growing, we are fired up and we are working as a unified force to elect Senator Obama and the rest of the Democratic ticket. This year, students are turning out to the polls in record numbers -- representing 25% of the primary vote -- and this trend will only increase in November. Students are here. Students are listening to the candidates. Students are educated on the issues. And most importantly, students recognize that in more than any time in recent history, this is a generational election. Politics is relevant to the youth again. We now know what it feels like to be invigorated by a candidate who represents our concerns. We proved the pundits wrong in the primaries. And we're going to prove them wrong again on November 4 by turning out and electing Senator Obama the next president.
SUBSCRIBE TO & FOLLOW TRUMP'S FIRST 100 DAYS
How will Donald Trump's first 100 days impact YOU? Subscribe, choose the community that you most identify with or want to learn more about and we'll send you the news that matters most once a week throughout Trump's first 100 days in office. Learn more