The moment after you get engaged, your closest friends are already starting to plan. And we're not talking about your wedding. In this case, we're fully focused on your bachelorette party.
If you don't typically spend your weekends with your girlfriends bar-hopping, the mere thought of a debaucherous night out on the town may have you pressing panic. However, your bachelorette doesn't have to involve a bar, black mini, or boa. Have no fear, we've got other things in mind, perfect for you and your girls!
Do you love to cook? Research the cooking schools in your area because many are more than happy to host a class for you and your girls. Maybe a day at the spa is right up your alley -- go there!
Searching for more? Here are our top five ideas from Loverly for your bachelorette party that'll please anyone -- from mild to wild.
1. Learn to Cook
Whether you're a seasoned chef or afraid of using the stove, taking a cooking class with your best girls is a guaranteed good time. What could be better than great food and conversation?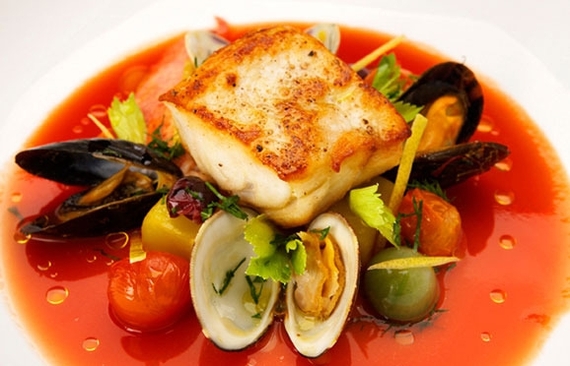 Photo by Wolfgang Puck Catering via Loverly.
2. See a Show
If a concert featuring your favorite artist, a Broadway musical, or a night at the movies is your idea of a dream GNO, make it into your bachelorette complete with dinner at a favorite restaurant.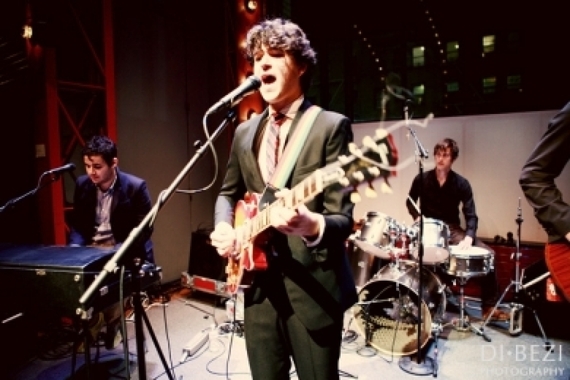 Photo by Di Bezi Photography on The Brides Cafe via Loverly.
3. Relax & Rejuvenate
When you're at the height of planning your wedding, odds are you'll spend some serious time dreaming of a day to just relax. There's a cure for that: spend a day at the spa with your friends in honor of your bachelorette! We're already jealous of your massage.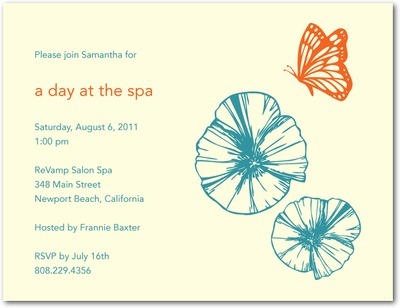 Photo by Wedding Paper Divas via Loverly.
4. A Memorable Meal
Whether you meet at your best friend's house for an afternoon lunch or go out to a restaurant you've all been dreaming of visiting, your party can be as simple as a memorable meal with your bridesmaids. Your party can have a theme too, like a vintage tea party or the roaring '20s.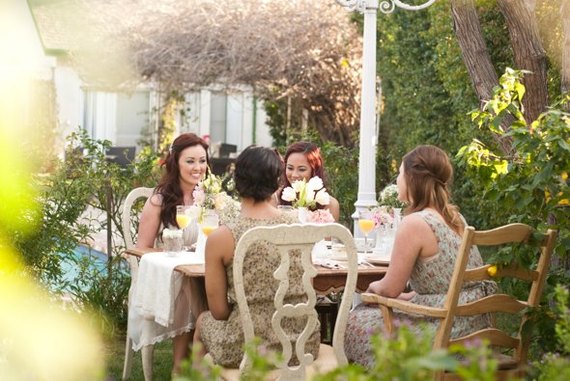 Photo by Meghan Christine Photography on Engaged & Inspired via Loverly.
5. Take a Trip
From camping to skiing, beach to city, go on a vacation for a long weekend (or longer!). There are few times when you will be able to spend time with all of your friends in the same place, so brainstorm your idea of the perfect trip and take it!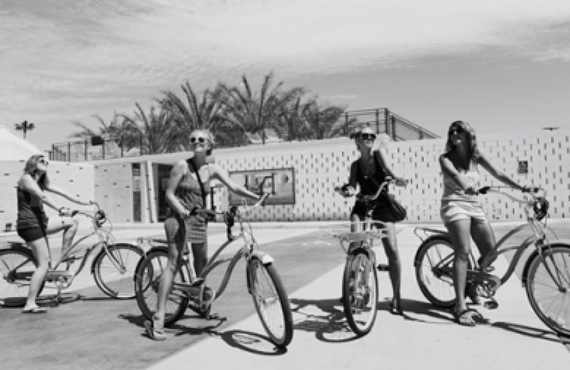 Photo by Promise Tangeman on Wedding Chicks via Loverly.
Want more awesome wedding advice? Download the Loverly perfect planner app to chat with a Loverly Wedding Concierge.
Get more alternative wedding ideas on Loverly:
8 Alternative Wedding Cakes That Aren't Cake at All