Legend has it that Kelly and Justine had a vision in an upstate NY forest of a giant Jackalope leaping through a starburst and knew the time had come for a talk show that would express the views that aren't on THE VIEW. They knew there were others who wanted to wake up and get real too, and so "Wake Up And Get Real" (WUAGR) was born.
This week the cross-country pal take on Wonder Woman's recent makeover, saying the superhero's look went from "Paris to Poughkeepsie." What do you think?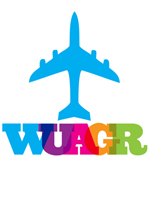 SUBSCRIBE AND FOLLOW
Get top stories and blog posts emailed to me each day. Newsletters may offer personalized content or advertisements.
Learn more