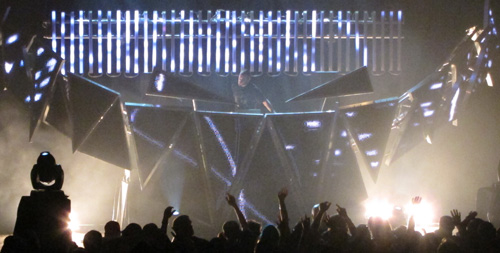 Last Sunday, April 1st, British electronic dance music DJ/producer Feed Me brought his With Teeth tour to the Royal Oak Music Theatre in amazing fashion with his full stage set-up. With a 20-foot LED light structure that looks like a grimacing evil grin, the "teeth" of his show displayed vivid colors, images, and animations that, along with the rollercoaster ride of the music, makes you feel like we are all in the middle of a story being told, but its up to our own imagination to what that story is.
The With Teeth tour is Feed Me's first headlining tour with over 25 dates, including this year's Coachella Valley Music and Arts Festival. It's all in support of his latest release Escape From Electric Mountain, released on electronic music heavyweight deadmau5's record label mau5trap.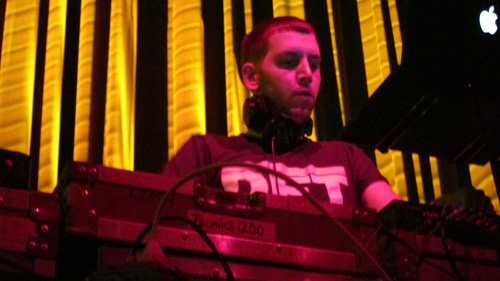 Detroit's own Matt Clarke opened the night with a great dubstep set. He's the type of DJ who plays records that the crowd needs to hear; he's an music educator. Clarke has been a staple in Detroit's electronic music scene for well over a decade as one of the main DJs of both the drum-n-bass and dubstep movements, along with running the web site DetroitDubstep.com.
With sometimes dealing with the fickle Metro Detroit crowd, it took a little bit for the crowd to catch on, but Matt Clarke had the kids at the Royal Oak Music Theatre raging hard by the end of his set all warmed up for Kill The Noise and Feed Me.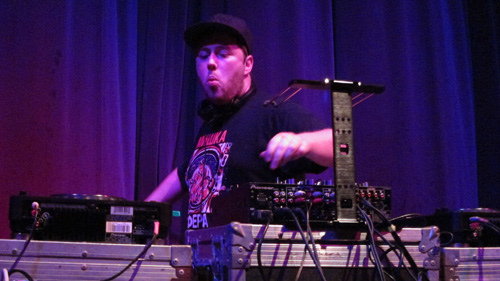 Kill The Noise brought this crowd to a frenzy starting off with some hardcore dubstep as he transitioned into electro house. After that, his set went all over the place into some beat-oriented tracks and into his own projects. The crowd was flying from their feet through most of the set. The electro house parts were hype, but the more dubstep-oriented tracks are where its at. Heavy bass and screeching synths had the venue throbbing.
Feed Me's set starts off calm, like the opening scenes of a movie where you get a feel of the mood, atmosphere, and scenery. The moody electronic music displayed by Feed Me foreshadows a feeling that something interesting is about to happen. Through frantic dubstep drops and funky techno house jams, Feed Me's set hit both emotional highs and lows. It feels like you are going through your own action scenes and experiencing the aftermath. It was like we were aurally going through a story of a galactic battle of good and bad, and love and hate.
With Feed Me's visuals fused with his impeccable arrangement of electronic music for his performance, it was quite an amazing live experience with the With Teeth show that kept the crowd captivated the entire time.