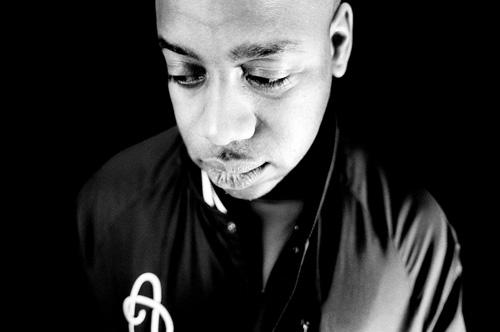 Various styles of electronic dance music have hit a meteoric rise to mainstream heights over the past few years around the world, and even here in America. Most surprisingly is the popularity of dubstep, which has found its niche everywhere throughout the United States and Canada, especially in many of the smaller markets around the nations. It's spawned all sorts of flavors with the likes of Skrillex, 12th Planet, and Excision, among others, holding the top spots on this side of the globe. However, its roots were conceived from the British drum-n-bass scene in the middle part of the 2000s when a slowed down version of the music came about. Artists like N-Type, Hatcha, Skream, Benga, and the duo of Coki and Mala known as Digital Mystikz were on the forefront of this new sound budding out of scenes of South London.
On Thursday, July 26, a little bit of that original dubstep flavor hits Detroit as Bass Down Low welcomes Coki from the Digital Mystikz to town. With staple tracks like "Goblin" and "Spongebob," Coki has already become a legend in these modern times of British electronic music. Coki, along with Mala, Loefah, and Sgt. Pokes, operate the DMZ record label and host one of the most influential club nights (also called DMZ) held at the Mass Club Complex in Brixton, London.
Coki is a bit of an elusive figure always keeping a bit of a low profile and lets the bass do all the talking. With their contributions to modern bass music, Digital Mystikz were pivotal in bringing the South London electronic music scene into a new generation.
Also, set to play Bass Down Low is San Francisco dubstep DJ/producer Noah D. Getting his start in hip-hop and drum-n-bass over decade ago, Noah D's sound hits all over the place with little effort. It's his track "Seeeriousss" that put him on the map getting tremendous play on Rinse FM, BBC Radio 1, 1xtra, and Kiss. Noah D would eventually signed with the Los Angeles-based SMOG Records, a label fronted by fellow dubstep DJ/producer 12th Planet and released his album Perspective this past April.
Coki and Noah D play Bass Down Low Thursdays presented by DATSWOTSUP! & Detroit Dubstep on July 26 at The Works (1846 Michigan Ave.) in Detroit. Resident DJs Calico, Matt Clarke, and Deka are also on the bill and cover is only $10 all night.
SUBSCRIBE TO & FOLLOW THE MORNING EMAIL
The Morning Email helps you start your workday with everything you need to know: breaking news, entertainment and a dash of fun. Learn more