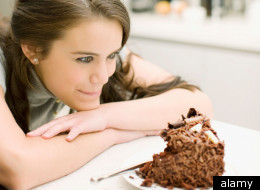 The self-help shelves are full of guides on weight loss, health, happiness, and self-improvement. But sometimes the most life-changing ideas and advice are found in the science section.
As a health psychologist, it's my job to help people make difficult changes. I learned early on that it was easier to change people's attitudes and behaviors with a fascinating new finding than with platitudes or pleading. The right study doesn't just convince you that you should do something. It gives you a whole new way to understand yourself and the world around you.
For example, when I show my Stanford students videos of an addicted rat willing to be electrocuted for its next fix, they report back that remembering this image gives them the willpower to resist temptation. Pictures of how the brain responds to bargains helps shopaholics understand their need to buy; studies showing the importance of self-compassion for weight loss convinced dieters to stop calling themselves fat, lazy, and hopeless.
And in my experience, it's these "A-ha!" insights that give us the inspiration and motivation to make a change for good. That's why I wrote "The Willpower Instinct" (Avery, $26.00)- to give people enough "A-ha!" moments to tackle any challenge.
Whatever your new year's resolution, there's a science-help book for you.
In this list of 11 books, you'll get great advice mixed in with the funniest, most fascinating stories and studies science can provide.
What Makes Your Brain Happy and Why You Should Do the Opposite by David DiSalvo Lots of books tell you what you should do to be happy. But call me thorough -- I like to know what not to do, too. Science writer David DiSalvo fills out the "happiness" category with insights into why we pursue things that don't really make us happy. He won't tell you to count your blessings or cuddle with you dog -- but you will learn a lot about the self-destructive behaviors that keep you from being fulfilled.

Spark: The Revolutionary New Science of Exercise and the Brain by John J. Ratey and Eric Hagerman Ratey, a Harvard psychiatrist, isn't a personal trainer, and he can't tell you how to perfect your bench press. But he's put together the single best argument for finally getting your butt in shape: your brain. Spark explains how exercise makes you smarter, happier, healthier, and more successful. If this science doesn't motivate you to get off the couch, nothing will.

Why We Buy: The Science of Shopping--Updated and Revised for the Internet, the Global Consumer, and Beyond by Paco Underhill Underhill is the founder and CEO of Envirosell, Inc, a consulting company that helps the likes of Microsoft and McDonald's. So, yeah, he seems more interested in helping stores get your money than in helping you keep it. But think of this book as jujitsu science-help. When you understand what retailers are doing to make you buy, you can spot it and turn their strategies back against them.

The End of Overeating by David Kessler Former commissioner of the U.S. Food and Drug Administration gives us the bad news about how the food industry manipulates our brains, appetites, and wallets. But as you find yourself getting angry, you'll also start to understand your Krispy Kreme cravings and history of dieting failures. Thankfully, Kessler provides not just policy recommendations, but everyday tips for resisting temptation.

NurtureShock: New Thinking About Children by Po Bronson and Ashley Merryman Bronson and Merryman have one message for parents: you don't have to do all that stuff people tell you to do. Throw out the Baby Einstein, and stop trying to shore up your kid's fragile self-esteem. The science is sound and the message is compassionate. Whether you have a baby on the way or a hell-raising teenager, you'll find plenty to make you feel like a better parent -- and some new strategies for pulling it off.

Out of Character: Surprising Truths About the Liar, Cheat, Sinner (and Saint) Lurking in All of Us by David DeSteno and Piercarlo Valdesolo Psychologists DeSteno and Valdesolo analyze the spectacular moral failures we all love to rubberneck (think philandering politicians). But they also help us understand our own temptations. Learning how the human mind justifies bad behavior is not just fun; it can also make it a little easier to find your virtue.

Self-Compassion: Stop Beating Yourself Up and Leave Insecurity Behind by Kristin Neff Isn't the whole point of a New Year's resolution to be hard on yourself? No. At least, it doesn't have to be! Psychologist Neff is one of the world's leading researchers on self-compassion. She shows why being kind to yourself is more helpful than being hard on yourself, whether you want to be happier, healthier, or more successful. And she explains how to do it, even if you're a lifelong self-critic.

Bonk: The Curious Coupling of Science and Sex by Mary Roach OK, the part about how farmers artificially inseminate sows won't turn you on (let's hope). But it will make you laugh. And the point of this book is not to get you hot, but to loosen you up. We all know what really makes sex fun: a sense of adventure, exploration, and experimentation. That's science in a nutshell, and you won't find a funnier guide to sexual experimentation than Roach.

Traffic: Why We Drive the Way We Do (and What It Says About Us) by Tom Vanderbilt. Put your seatbelt on for this fast and furious tour of research on everything from speeding to road rage. New York Times journalist Vanderbilt will help you get wherever you're going faster and safer -- and remind you why you don't want to mix driving and tweeting.

Switch: How to Change Things When Change Is Hard by Chip Heath and Dan Heath Why limit your resolutions to fixing what's wrong with you? It's so much more fun to change the world, your office--or at least your boyfriend's bad habits. The Heath brothers, well known in the business world for their scientific savvy and practical solutions, apply psychology research and case studies to helping other people and organizations change. (You'll probably pick up a few tips for yourself, too.)

Carrots and Sticks: Unlock the Power of Incentives to Get Things Done by Ian Ayres Already feeling ready to quit? Economist Ian Ayres has the solution to the abandoned resolution. Learn why we're motivated by both pain and pleasure; punishment and reward; shame and pride -- and how to leverage all of these forces to shape your own behavior.