Last weekend thousands of people around the world came together at more than 2,000 Moving Planet events to call for a future free of fossil fuels. I celebrated the day with my best friend in Amsterdam, my trusty old bike with the back-pedal brakes.
When it comes to transportation, my hometown of Los Angeles could not be more different than the European city where I ended up -- one of the most bike-friendly cities in the world, Amsterdam.
The first streetcars began service in 1874, but by 1961 the last operating line was shut down. Public transport had lost the war with the private automobile, with General Motors leading the charge (no pun intended).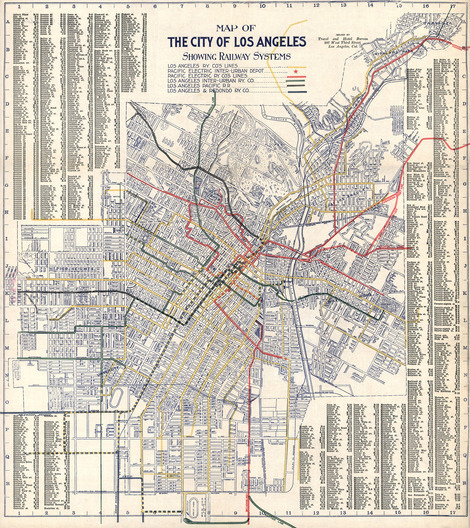 As a sign of the times, I remember as a child visiting Disneyland's Tomorrowland, where one of the most popular attractions was the Autotopia. This mini-freeway opened in 1955, sponsored by the Atlantic Richfield oil company, and initiated children, myself included, into the joys of driving. The rest, as they say is history.
As Los Angeles plays catch-up, reopening light-rail services in 1990 after a 27-year gap, I'm happy to say that as an Amsterdam resident of 22 years, I don't even own a car. Amsterdam's electric tram system dates back to 1900, and effectively connects all parts of the city. Of course Amsterdam can't be compared with Los Angeles in population or in size. But take the Netherlands as a whole, and you get a picture of how a smart system can work.
First, I have a public transport card which gives me a discount on train service throughout the country. Many corporations offer their employees a free pass for unlimited use of all public transportation.
Second, I have a subscription to a low-cost bike rental service which operates at many train stations. If I can't walk to my final destination, I can just grab a bike.
Third, when I simply can't get where I'm going by public transportation, it's too far to take a taxi, or if I need to haul gear or purchases I take a "Greenwheels" car. These cars are parked all over the city and at nearby train stations, and can be reserved online.
I would estimate that my total annual personal transportation costs come to less than $600 per year, not counting the costs of my main mode of transport, which is in fact my bicycle. But given that I've been extraordinarily lucky -- I've only had my bike stolen once in 22 years, something of a record by Amsterdam standards -- I have only gone through a total of three bikes in all that time, at a total cost of around $700. So add another 30 bucks a year to that total. I bike in all seasons; as we say in Amsterdam, there's no such thing as bad weather, just bad clothing.
Avoiding the use of fossil fuels is only one of the benefits of this lifestyle. I get a lot of exercise, and when I compare my transportation costs with those of my car-owning friends (gas costs about $9 per gallon in Amsterdam these days) I can only smile.
Jobs and presidents have come and gone, but my bike has outlasted them all. And wherever I am on this planet, it remains my favorite way to move.
SUBSCRIBE AND FOLLOW
Get top stories and blog posts emailed to me each day. Newsletters may offer personalized content or advertisements.
Learn more