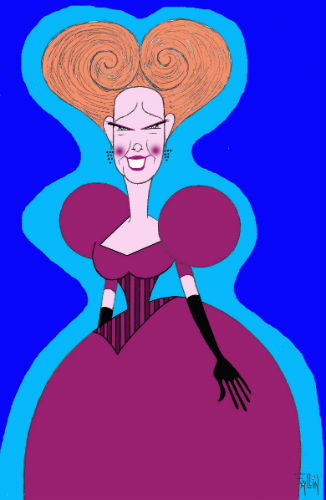 This past week I did this drawing for The Wall Street Journal of the divine Harriet Harris as the Evil Stepmother in the new Broadway musical, Cinderella.
It is so much fun drawing caricatures of real characters. The fantastic wig designs by the amazing Paul Huntley, and the uniquely inventive and original costumes by William Ivey Long certainly inspire me further.
SUBSCRIBE AND FOLLOW
Get top stories and blog posts emailed to me each day. Newsletters may offer personalized content or advertisements.
Learn more