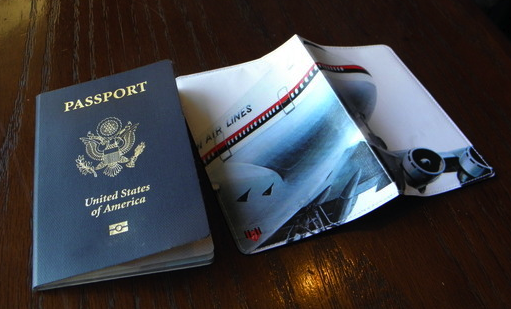 "Now if you never left Houston, get a passport,
Never left little Haiti, get a passport,
If you live in South Central, get a passport,
So you can see the world.
Yeah, and if you rep the five boroughs, get a passport,
Or if you're in the dirty south, get a passport,
If you're on the Westside, get a passport,
So you can see the world."
- Lupe Fiasco (Paris, Tokyo Remix)
The Passport Project is a product of a U.S. Millennial who got his passport in 2008. A few months later, while traveling to Barcelona, Spain, to celebrate his 23rd birthday, he heard Lupe Fiasco's "Paris, Tokyo (Remix)" featuring Pharrell, on which he states, "Fly to Paris, and end up in Tokyo. Let's start a coalition so even the broke can go". The following line by Pharrell, however, implanted the seed to move vigorously forward with the project: "Let my people go, to broaden their horizons". Coupled with the statistic that merely 36% of all U.S. 18-29 year olds have a passport, the vision and purpose crystallized.
"Lets start a coalition so even the broke can go"
- Pharrell (Paris, Tokyo Remix)
Today marks the first day of awarding passport grants (Passport Life Grant) to Millennials across America. The first recipient is Richie Cruz (@richiecruz) of Brooklyn, NY, a marketer, writer, an alumni of Manhattan College. Richie, with the aid of the newly formed Passport Life Coalition will work to choose a deserving young person for the inaugural grant award. The Coalition will work to solve the crisis of passport ownership in the U.S. A February CNN article confirms the need, "The numbers tell the story: Of the 308 million-plus citizens in the United States, 30% have passports."
Each month for a year the project will award passport grants, lobby concerned parties to help fund these grants -- and subsequent trips abroad. Focus will be on areas around the United States where passport percentages are lowest, and where access and resources are minimal.
"Now go and get your passport and make your swagger international"
- Sarah Green (Paris, Tokyo Remix)
For more information on how you can support this project:
SUBSCRIBE AND FOLLOW
Get top stories and blog posts emailed to me each day. Newsletters may offer personalized content or advertisements.
Learn more