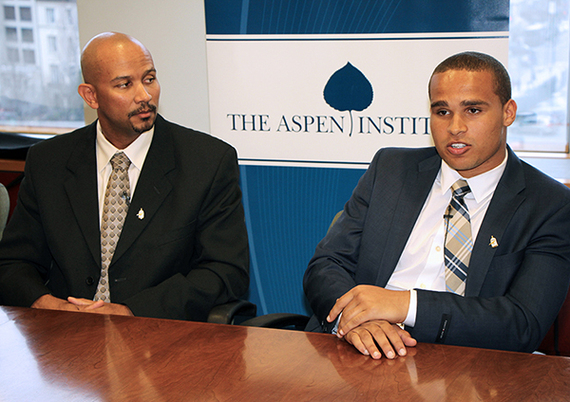 Ramogi Huma, president of the College Athletes Players Association, and former Wildcat quarterback Kain Colter -- leaders of the movement to unionize college sports -- at the Aspen Institute in Washington, DC. (Photo Credit: Steve Johnson)
In the video clip below, Colter explains why he thinks college athletes need union representation.
Huma discussed what he hopes to see from a college athlete's union, including more long-term health and tuition benefits, and more support to increase graduation rates among college players. 
SUBSCRIBE AND FOLLOW
Get top stories and blog posts emailed to me each day. Newsletters may offer personalized content or advertisements.
Learn more