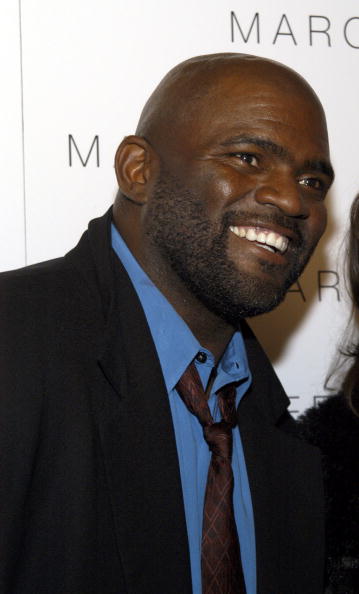 Over the past few months, the news has been consumed with stories regarding past and present players and their inability to stay out of trouble. Earlier this year, former Tampa Bay and Oakland Raiders' Defensive Tackle Warren Sapp spent a week in jail after a domestic assault charge was thrown at him from a woman Sapp was acquainted with. Around the same time Hall of Fame Former Dallas Cowboys Wide Receiver Michael Irvin also fell into the hands of the law over sexual and domestic issues, which added another mark on a very long list of problems the former star receiver experienced both during and after his stellar career. Current NFL players have also had their share of issues recently. Most notably were Pittsburgh Steelers stars Ben Roesthlisberger and Santonio Holmes, who will collectively miss more than half of the 2010 NFL season with a combined suspension of 10 games, after finding themselves in hot water during the off season. Ben's offense, being accused of rape for a second time in 18 months and Santonio tested positive for marijuana, which cost him his roster spot with the Steelers.
Most recently and troubling however, is former New York Giants Hall of Fame Linebacker Lawrence Taylor's arrest and charge of rape of a 16 year old girl with whom he has admitted to engaging in "sexual acts" with.
The story has changed over the past few days. Did he abuse her or did her pimp? Sources claim the pimp, Rasheed Davis, assaulted the young woman after she initially refused a request to do business with Taylor, which she later agreed or was forced to. Was Taylor aware of her age or did she lie and tell him she was 19 years old? Reports state that Taylor was under the impression from both Mr. Davis and the young woman, whose name has not been released, that she was 19, but that hasn't been confirmed, nor will it exonerate Taylor if these statements are true. Was sexual intercourse performed or not? The term sexual acts/activities has been loosely thrown around, however the actual word intercourse has been omitted, as it is unclear of exactly what happened between Taylor and the 16 year old.
And while all of these questions are valid and important for this ongoing investigation and serious offense...the only question that remains constant to me is what 51 year old man finds himself in this situation after such a troubling life and career? For Taylor is IT *whatever that may be* ever enough? When does one grow tired of getting into trouble and just grow up?

The time to put away childish irresponsible behavior and do the right thing is something that many pro athletes struggle with during and after their careers. Many times, it's the ones who can't seem to get it right, despite their many mistakes that baffle many people including myself. When news of immature and criminal behavior is no longer news, as the behavior and antics have developed into second nature to various athletes, we have a serious problem. And that sadly is where we find ourselves after the past few months. Unsurprised, barely phased and completely unimpressed with the everyday status quo of male athletes in pro sports. As I watched LT sit awaiting his arraignment last Thursday, he was visibly shaken and nervous about how the day's events would unfold for him. His hands shook and he could barely keep still. In his mind I'm sure there were the classic thoughts, "look at the mess I've gotten myself into THIS time" and "what the hell was I thinking?" But I wonder if he was thinking about how he got here or how he got CAUGHT here? That's the question on my mind for many of these past and present players...do they only care now only because they're embarrassed...OR... are they truly fed up and ashamed of themselves and ready to grow up and move on?