I recently got an email from a man in California who wanted ideas for the best place to take his wife for an anniversary trip. He wrote:
If you were going to take your spouse somewhere in the USA (airline tickets in continental USA only) for a 25th wedding anniversary in May, where would you go?
First of all: Awww, how sweet -- and congratulations on the anniversary!
Since his criteria was a great US destination with romantic ambiance, here's what I wrote back as suggested places for him and his wife:
URBAN PLACES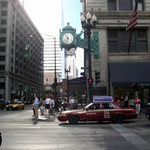 Chicago -- It's an easy flight itinerary since most places have direct routes. The city is vibrant and fun with gorgeous architecture. There's so much to do: you can take a boat tour along the river through the city, have lunch at the fun Billy Goat Tavern (the basis for an hilarious Saturday Night Live skit), then take in the town all afternoon. There are any number of fantastic restaurants that are perfect for an anniversary dinner. Don't forget to take her on a Chicago Chocolate Tour down the Magnificent Mile, or hang out at the Art Institute's museum. Chicago is a really fun place and can be very romantic.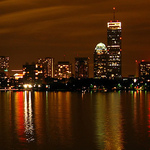 Boston -- Full of history and great food, Boston is the cleanest urban environment in the U.S., if you ask me. The city is really diverse and you can see anything from great theatre, to the Cheers bar, to Wine and Cheese Wednesdays. And don't forget the lobster.
Among the many historic treasures (in the North American sense of the word) is the Paul Revere house along The Freedom Trail, which is a well-marked and easy to navigate a self-guided tour through the city. There's also the Boston Ballet and Little Italy on the North End.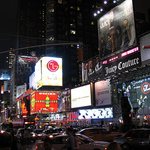 New York City -- If you haven't been there together, you should consider going. You can find pretty reasonable hotel rates now if you book early. Take in a Broadway show, and dine at some of the best restaurants in the world. Chinatown, Tiffany's, Jazz, Central Park, Times Square... There is so much to do...in fact, we'll have a "Budget Weekend in NYC" Galavanting TV episode out in February! (We'll be staying at Hotel 41).
CHARMING SMALL(ISH) CITIES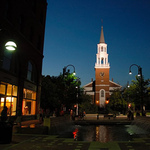 Burlington, VT -- A really cute university town with lots of little B&Bs, good restaurants, coffee shops and indie bookstores along Church Street.
You could do a drive through the charming surrounding countryside of Vermont and sample local homemade fudge, maple syrups, and peruse cute antique shops. Another great excursion would be to go boating on nearby Lake Champlain (a.k.a. the 'Adirondak Coast').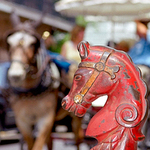 New Orleans, LA -- They've worked really hard to restore the town center and it's a great place to visit, with its charming French Quarter buildings, unique culture and constantly fun stuff to do. An on another positive note, it will help their economy -- which relies quite a lot on tourism. There are lots of good deals on hotels and the food is amazing. Fun antique shops, lively jazz...and you could even take a Creole or Cajun cooking lesson together!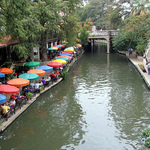 San Antonio, TX -- I'm normally not a big Texas fan and can't really believe it made my list, but this town is pretty cool. (Please no hate mail, Texans...nothing personal!) In San Antonio, stay in a cute local B&B on the riverfront and explore all the cute shops and restaurants along its River Walk. You can also check out The Alamo.
I hope this list sparked that California man's anniversary-trip-planning imagination or even gave the perfect suggestion. What about you, galavanting readers, what are your favorite romantic destinations in the US?
Some photos courtesy of flickr users: Boston, NYC, Burlington, New Orleans, San Antonio
SUBSCRIBE TO & FOLLOW LIFESTYLE
We're basically your best friend… with better taste. Learn more