And just after my tenth (eleventh?) viewing of one of my favorite film noir, that daylight ménage à trois (or rather, ménage à trois by way of intimidation, which only makes the picture all the more fascinating and kinky) -- Road House -- just when I was really wrapping my head around my obsession with both the movie and that hot blonde laughing lunatic of menace and twisted sex appeal, he ups and leaves me.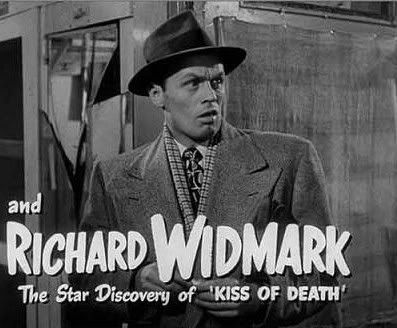 An actor who stunned audiences (and earned his one and only Oscar nomination) with his film debut as the giggling psychopath Tommy Udo in Henry Hathaway's Kiss of Death, a character who, in the film's most notorious scene, pushes an old woman in a wheelchair down a flight of stairs, Widmark worked a long career filled with intriguing, daring roles that left a permanent impression on the movie-going public. So much, in fact, that Tommy Udo clubs formed around the country at various colleges, honoring the maniac for not taking any guff from women, men or life itself -- no matter how venal and self destructive he was. But that was part of Widmark's power and subversion -- you enjoyed his lunatics, you almost wanted to be near them, if only for a moment, just to witness that all that live wire insanity and bad seed evil.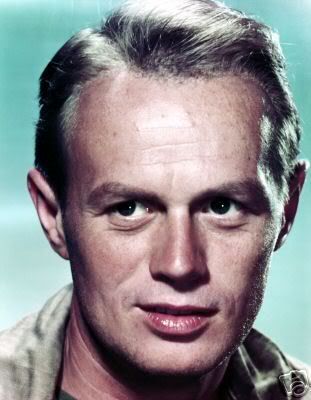 But his career wasn't all about hassling little old ladies, he also helped create some of film noir's most immortal characters including, in my mind, two ultimate existential noir anti-hero icons in two ultimate film noir masterpieces -- Skip McCoy in Samuel Fuller's Pickup on South Street, and Harry Fabian in Jules Dassin's Night and the City.