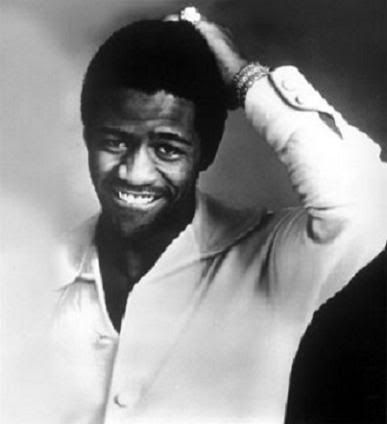 Otis Redding, Marvin Gaye, Jackie Wilson, Curtis Mayfield, my beloved Ike Turner...they are all gone dammit. Gone. How any self respecting (or self flagellating) Christian thinks I should believe in God is beyond me. Not that I need God necessarily and yet, when I hear that true soul Survivor, Al Green, I start thinking...Jesus Christ...maybe I do. Green, one of the greatest soul singers ever placed on this God-forsaken planet is (yes, thank God again, apologies Christopher Hitchens) still living, still putting out records and still performing live. One of the last real soul singers blessing our landscape -- especially a musical landscape populated by lip-synching video vixens, pop punk whiners and the very allowance of Kevin Federline cutting a rap record, Al Green will make you believe. And since I've been writing a lot of obituaries lately, I thought honoring the man alive -- was in order.
The Arkansas-born, Michigan-raised, Memphis-living Green made brilliant albums during his Hi Records heyday (Al Green Gets Next to You, Let's Stay Together, I'm Still in Love With You, Call Me), his live performances (which I've fanatically collected over the years) were something to behold -- sexy, inspirational, transcendent experiences that weren't simply swoon-worthy (though the ladies love Al Green), but genius examples of tightness and improvisation. Al Green can riff out of the margins, break from his sensuous midrange to talk to the audience and then lift to falsetto only to bust into a goose-bump-inducing raw growl that comes from a place so deep it's nearly impossible to describe its power.
To use simpler terms, Green performs with raw, soulful intensity in its purest form. And where do you see that anymore? Excuse the easy takedowns, but seriously, Beyonce, Rihanna? Give those girls some Al Green Midnight Special performances simply to remind them not, what only a real singer is, but a real entertainer, and a real interpreter of song.
And Green's realness can be achieved anywhere, from the soundstages of Soul Train to still-packed concert halls to his Full Gospel Tabernacle where the soul icon remains the residing reverend. If you're ever in Memphis, don't miss the chance to possibly catch Mr. Green presiding over worship -- an experience that, years back, one of my atheist-leaning friends caught and was so significantly inspired by, the tough guy was moved to tears. If you've ever watched Green perform the baptism-by-orgasm "Take Me to the River," you'll completely understand my friend's reaction.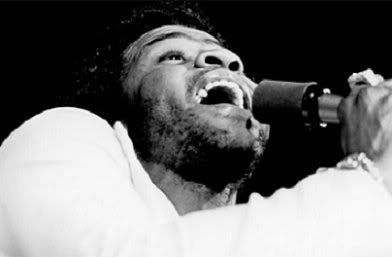 And further, if you've ever suffered through many of our current pop stars, you'll feel a little sadness that performers like Al Green barely exist anymore in popular entertainment. I mean, really. What the hell happened? There's plenty of gritty soulful artists out there (thank you Andre Williams, thank you T. Model Ford, thank you Black Keys -- and thank you for almost recording an album with Ike Turner) but gone are the days when you could actually turn a large clunky dial and see these kinds of geniuses on the five channel boob tube. I hate to say this, but our parents were lucky. No wonder my father went through that leather vest, leather cap, butterfly collar phase. I always thought it might have been some Charles Bronson Death Wish nervous breakdown situation. (Remember when Bronson remodels his apartment all swinging '70s garish in the movie? That's what divorce did to some men, even without the murder and vigilantism -- but I digress.) Anyway, it was probably all that Al Green in the 8-track. That's some potent stuff.
And I do mean stuff, since Green makes me want to pop a doll and worship God at the same time. Especially when he sings the sexy haunting "Jesus Is Waiting" -- and with a sling! You can interpret this Soul Train performance as pure holy or holy high-high (check out Green's eyes) or whatever kind of godliness you apply to your Green, but one thing's for sure, it's on a holy high mountain of silky hot brilliance. That's religion.