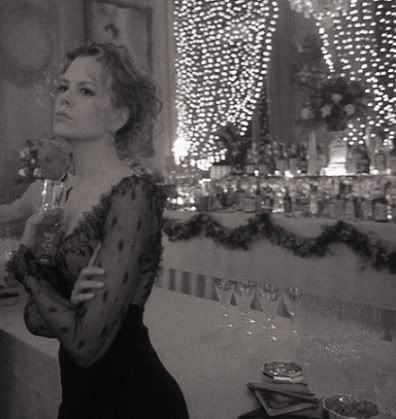 Before 2009 comes to a close, I'm dipping into my archives to consider ten years of Eyes Wide Shut. One of Stanley Kubrick's most underrated pictures, and a movie that in terms of love, sex, death, fuck, fear and träume remains timeless. It's also a great Christmas movie...
In Stanley Kubrick's cinematic universe reality, dreams, order and insanity progress on distinct, intersecting planes. Whether he was depicting an absurd, chillingly real war room in Dr. Strangelove, the disturbing but oddly sexy ultra violence of an Orwellian future in A Clockwork Orange, the siren call of insanity in The Shining, the hyper fantastical yet authentic Vietnam War in Full Metal Jacket, or the irony and powerlessness among such transcendent opulence in Barry Lyndon, life was a surreal work in progress -- an ambiguous joke that veered from hilarious to sexy to terrifying, sometimes within seconds. Attempting to understand order, or how any system designed to make our universe more rational or safe seemed fruitless. Think Sterling Hayden approaching such a predicament at the end of Kubrick's The Killing. He watches his life literally fly away on an airport tarmac and bitterly spits one of cinema's greatest final lines: "Eh, what's the difference?"
Which brings me to the final line of Kubrick's frequently misunderstood Eyes Wide Shut in which Nicole Kidman states rather flatly, "Fuck" -- as in, that's the answer, that's what we need to do. A movie I've defended since its release, it's a picture that deserves closer inspection and a worthy finale for the enigmatic auteur.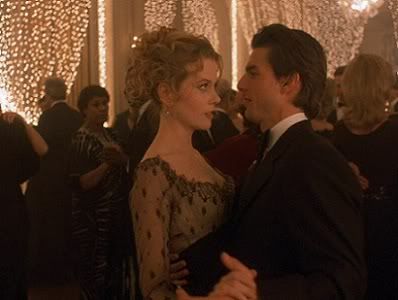 The controversial movie (some thought it silly, some, un-erotic) Eyes Wide Shut found the director once again studying the perplexing nature of dreams and reality, this time exploring them in a more personal and private arena: sexuality. As he did with Lolita, Kubrick created more than a film about sexual desire; he created a film about bitter romance, troublesome marital bonds, societal contradictions and, significantly, the fear of death.