If you want be a trend setter or early adopter in the world of style, stay focused on the upcoming Emmy Awards this Sunday, Sept. 18th! All the latest trends from Mercedes Fashion Week are about to explode onto the Emmy red carpet with an infusion of L.A. influence and personality!

Here's a sneak peek at what exciting new looks you will see... From Hair to Toe, look for soft rich hair color, caramelized creamy blondes, chocolate brunettes and berry reds. And the very important newest hair trend: Curls! Not just any curl, but soft, refined curls, gently brushed away from the face, replacing the stringy beach hair my clients were craving last year. Taking inspiration from the sexy 60's icon, Brigitte Bardot, I've updated this amazing romantic look for my clients into what we're calling Vo-Bardot Curls. Voluminous and romantic, this new look is fresh and makes a woman look and feel incredibly confident and sexy. Curls are also the perfect compliment to the latest fashion trends for 2012, which are overflowing with rich colors, sophisticated clean lines, topped off with red lips and metallic eyes! So keep your eyes peeled on all the long-haired Emmy nominees such as Connie Britton, Elisabeth Moss, Tina Fey, Melissa McCarthy, Amy Poehler and beautiful Laura Linney as they step out of the limo onto the red carpet with all the gorgeous latest fashions from Mercedes Fashion week and elegant, fabulous, sexy CURLS!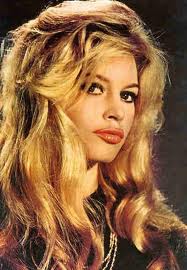 SUBSCRIBE AND FOLLOW
Get top stories and blog posts emailed to me each day. Newsletters may offer personalized content or advertisements.
Learn more