Kira Craft recently joined the Huffington Post as Style Editor. She is also a Brand Strategist at GF Capital, a New York based private equity firm. With over a decade of experience in the international luxury goods sector, Ms. Craft's work for the Huffington Post encompasses her love of sharing a diverse understanding of the making of things and the creative processes behind the outcomes of art and design. This is her first post, with more to follow each Monday.
There are 154 steps from the pedestal to the crown of the Statue of Liberty. Today I did not walk them, but I tried to. As a recent New York City transplant, I've been feeling drawn to visit with the Lady of the harbor. The thought of her helps me make sense out of life's big picture, which is something I always seem to be trying to reconcile. For me she is a tangible connection point for hundreds of millions of lives and the stories that they weave. Liberty whispers about the richly textured fabric of humanity, as past, present and future merge in her image. Individual joys and sorrows, struggles and triumphs all unite under her steady gaze. She reminds me to embrace the juxtaposition of how common the story of my life is, and how singular.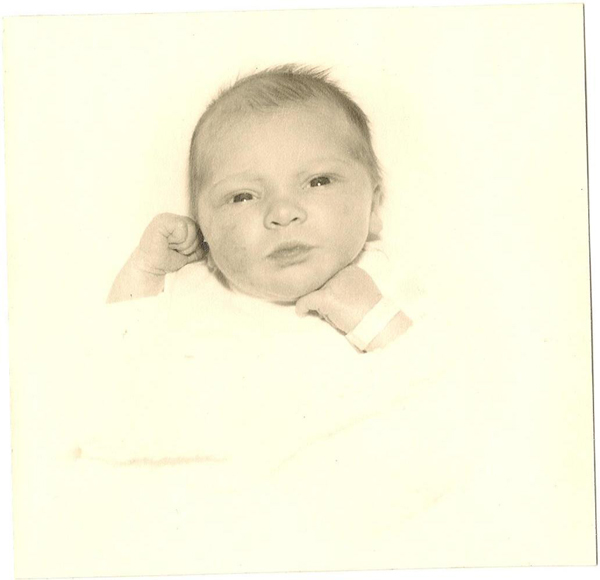 Me, as a baby.
I set out this morning, early, by myself. Dressed in a white t-shirt, blue jeans, black converse high tops and sunglasses (my invisible outfit) I hopped on the R train to Battery Park. I have always been fascinated with people watching, and I find that my invisible outfit is the perfect cover to indulge my pastime. I'm constantly intrigued by how much people look and how little they see. Maybe it's because we are so inundated with visual stimulation all the time. Currently there is a general tendency to categorize then dismiss what's around us- unless it relates directly to our immediate necessity. I try to fight this in myself. For me, there is infinite delight in the variety of people's details. Seeing keeps me present. Seeing keeps learning alive, learning is growth and growth is life.
Even early in the morning, desire ran strong amongst the masses for tickets to see the Lady. Armored in 40 full spectrum sunblock I took my place in the access line, bent on my mission, until the loudspeaker announced that there were no more passes available for the day to enter Liberty's pedestal. This was a double shock for me: first that the passes were limited, and second that the chosen few only had access to her base. How could this be? I could no longer step inside of Liberty but instead must settle at her feet?
I have set foot inside of Liberty once, about half my lifetime ago. I was sixteen and it was the first time I moved to New York. I was a ballet dancer then, interpreting my world through music and movement.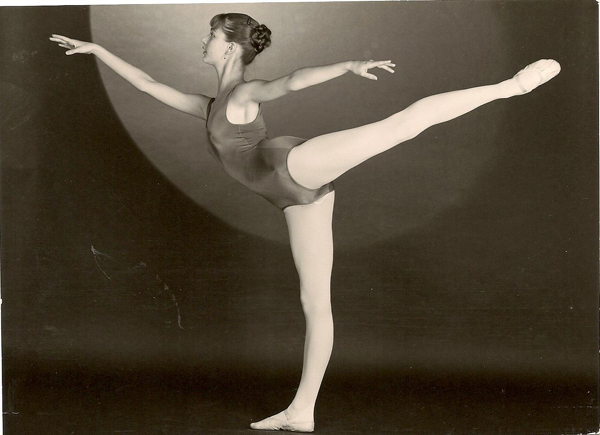 Me, as a ballet dancer.
My first boyfriend was the one who took me to Liberty's crown. I got to peer out from her windows at the expanse of the land laid out before her. I remember the climb, all 154 steps and how we treaded up, up through her delicate passageway, small and dark and tinged with the smell of copper and sweat. Back then I was more of a looker and less of a seer, so the climax of reaching the top held less significance for me than it would have today. I eventually left ballet, the boyfriend and New York, but Liberty stayed with me.
So much has happened in the years since that first visit. I have cried, "Yes!" over and over again to life and it has rewarded me with an equivalent amount of successes and failures - although I cannot always discriminate the difference. I've lived in youth hostels and on mega-yachts. I've cleaned toilets and fetched drinks. I was both a high school dropout with no real prospects and one of the star students in my college class. I've worked glamorous jobs with glamorous people in London and Paris as an illustrator, tailor, pattern-maker and fashion designer.
The Kira Craft Spring 2006 Collection
I lived the dream of creating my own fashion design studio and watched the dream falter. I've seen (truly) every single painting in the Louvre. I've woven my way across this country America by myself twice over. I have been the proud parent to one homeless tabby cat and one retired racing greyhound.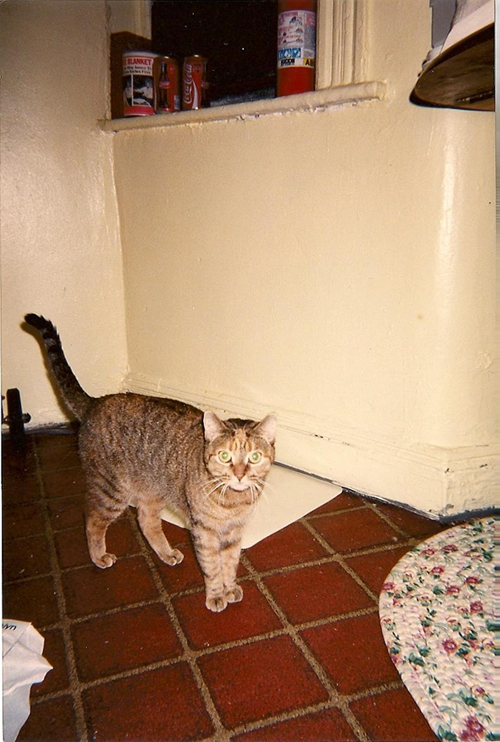 My cat.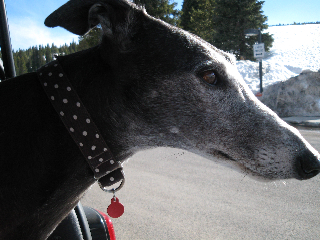 My greyhound.
I have loved passionately to my detriment, and I have loved passionately to my enrichment. As Pablo Neruda's poem "Ode to Things," says-"many things conspired to tell me the whole story. Not only did they touch me, or my hand touched them: they were so close that they were a part of my being, they were so alive with me that they lived half my life and will die half my death."

The peace officer in Battery Park explained to me that after 9/11 the Statue of Liberty was closed to guests for a time, with eventually only her pedestal being reopened. Nobody goes up to Liberty's crown these days. The peace officer, a conciliatory woman with placating green eyes, explained to me that it really wasn't so great up there anyway. The passage to the top was hot and stuffy and when you reach the crown the windows are small and you can't see that much of anything.
I am sure I disagree.