Among travelers, there's often a correlation between the perceived quality of activities and the adrenaline rush they can deliver. Hear the word "adventure" and thrill-seekers probably think of skydiving or climbing Everest. Finding an off-the-beaten-path swimming hole probably wouldn't rate as a thrill for the intrepid.
But that first summer jump into a quarry—dared by your friends to leap into the murky, cold depths below—gives a feeling of adventure and a rush of adrenaline that sticks with you into adulthood, no matter how long ago that swim might've been.
Join me—and the rest of Twitter—in sharing images under the theme of "adventure" this week by simply tweeting with the hashtag #FriFotos. See the submissions of your fellow adventurers here and learn more about "FriFotos" here.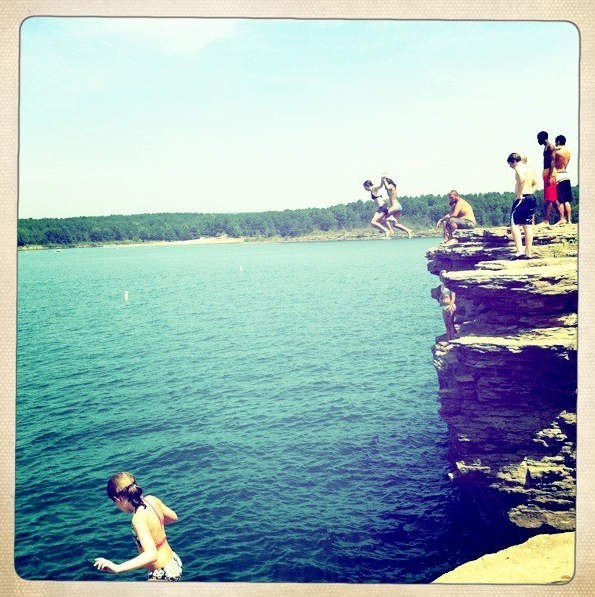 FOLLOW HUFFPOST