It's not difficult, as a world traveler, to become a collector of places and experiences. More than once in my travels I've encountered people who collect photographs of state and country capitol buildings. Standing in front of the icons or capturing them standing alone, it seems a popular pastime. Such tourists will enjoy the theme of today's FriFotos on Twitter!
My adventures have allowed me to see capitals both abroad and all around the United States. Yet it is the capital of my home state that holds a special place in my heart. Montpelier, Vermont is the smallest city to serve as capital of a U.S. state, and the gleaming gold leaf dome of the State House draws the eye both day and night -- and symbolizes the uniqueness of a group of citizens unlike those in any other state. As just one example, Montpelier residents are proud of the fact that they are the only capital without a McDonald's.
The capitol itself is open to visitors whether or not legislature is in session, and the lawn around the State House is used year-round for festivals and community gatherings. It's a capitol, yes, but it makes the capital.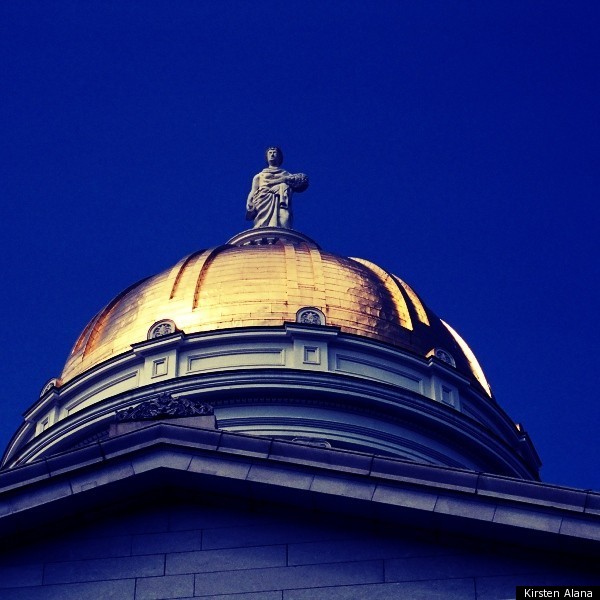 Join me -- and the rest of Twitter -- in sharing your capital photos this week by simply tweeting with the hashtag #FriFotos. See the submissions of your fellow adventurers here and learn more about "FriFotos" here.
SUBSCRIBE TO & FOLLOW LIFESTYLE
We're basically your best friend… with better taste. Learn more