This week, we're featuring an image from the founder of FriFotos on Twitter: Jonathan Epstein. As an expert on travel to the United Kingdom and Ireland, he knows luxury - which is coincidentally, this week's theme.
"Luxury" most often conjures up images of five-star dining experiences, plush surroundings, maids at the ready and flawless service. It's just such treatment you'll find at The Milestone in London.
In Jonathan's words:
I believe The Milestone is a perfect example of what defines luxury. While it is the antithesis of necessity, it certainly makes our existence more enjoyable! Where some hotels are minimalist, The Milestone is maximalist. If there is something you crave, it is there at the Milestone, plus a little bit more. The only work you really need do is to select the perfect pillow from their pillow menu, discretely left by the bed. Luxury is a state of mind but is achieved in the detail. The textured wallpaper begs to be touched, the linens hug you, the views over Kensington Palace make you feel like royalty, and the constant pouring of champagne leaves no doubt that you are special and that life is worth celebrating.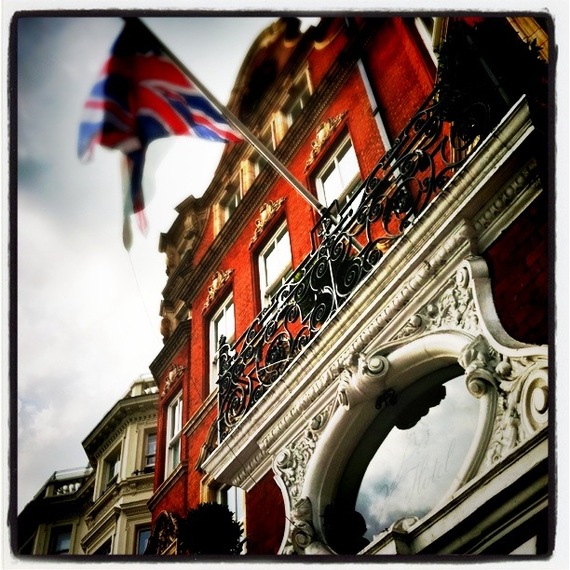 Certainly, it's easy to define luxury in this manner. The historical facade of The Milestone itself is enough to recall a more traditional definition of luxury. But must it always be defined in a star rating? I'm curious to know your definition!
Join me--and the rest of Twitter--in sharing images under the theme of "luxury" this week by simply tweeting with the hashtag #FriFotos. Be inspired to define luxury in whatever way fits you best. See the submissions of your fellow adventurers here or learn more about "FriFotos" here.