Hearing the word door takes me back to my sophomore year of college. My suite-mate had a larger-than-life-size poster of Jim Morrison, naked, hanging on the wall above her bed. Because of the way our bathroom was positioned between the two rooms, I would see Jim Morrison's chest the moment I woke up. Every morning. For a year.
Of course, this week when the FriFotos hosts chose our theme, I doubt they had rock and roll icons on their minds. Still, if someone tweets that photograph of Jim Morrison you can bet I will be giving it a nod. And Dawn, wherever you are, thank you for providing one of the most amusing memories I have from college.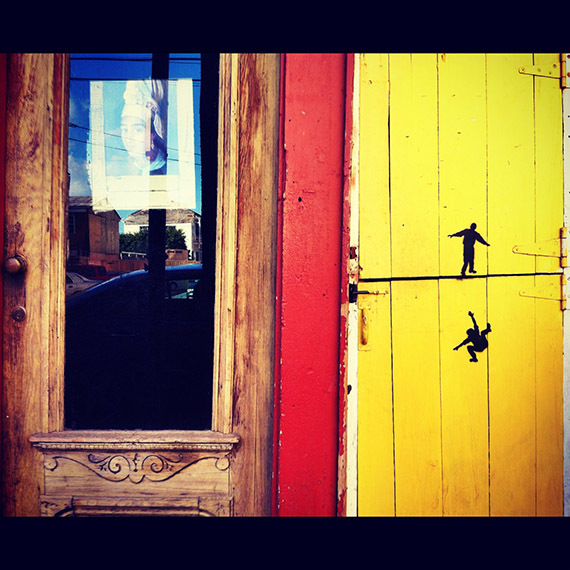 My door image is rather on the G-rated side. From the Frenchman district of New Orleans, this is one of the many colorful entryways which can be found in an area frequented by more locals than tourists. It's there you'll find all-night jazz clubs and tattoo parlors that will leave you with a lasting souvenir from your time in a city that could teach all of us a thing or two about how to properly have a good time!
Would you like to tweet me that Jim Morrison photograph? Or maybe you have a door from Paris you'd like me to see? Join in the FriFotos fun by tweeting your door image with the hashtag #FriFotos, see the submissions of your fellow tweeters here or read up on the rules here.
SUBSCRIBE TO & FOLLOW LIFESTYLE
HuffPost Lifestyle is a daily newsletter that will make you happier and healthier — one email at a time. Learn more