I sometimes travel to be inspired, sometimes in the hope that I might find myself, sometimes to escape. It was escape I had on my mind when in my early twenties I sat in a doctor's office receiving news that the strange masses in my chest were likely cancerous and surgery would be necessary. The day I went under the knife, my last thought was of a white-sand beach because it's a quiet stretch of ocean and sand that suits me best when I crave relaxation -- and never did I need it more than I did then.
In my travels I've met many women going through treatment, celebrating having just completed treatment or marking a cancer-free milestone. Most of these encounters have been in a tropical place proving I'm not alone in my preference.
October is the month so many years ago that I discovered a strange mass which would turn out to be benign, and it's the month people everywhere dedicate to National Breast Cancer Awareness. In honor of that and along with all those who participate in FriFotos today, I'm thinking pink. On a quiet stretch of beach in Barbados, I'm taking a few quiet moments to count my blessings and to send out hope to women everywhere still battling this thing we call breast cancer.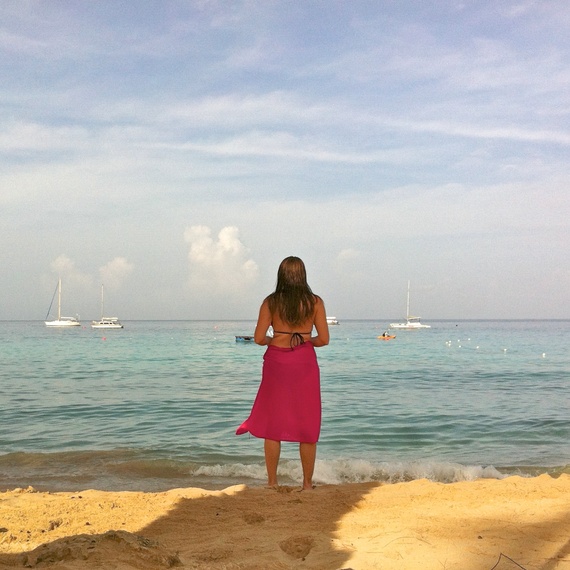 Share your photographs with us by tweeting with the hashtag #FriFotos, read up on the rules here or donate alongside us to support breast cancer research. If you do, add the hashtag #FriFotos4aCURE. It may not be much but every little bit helps!
FOLLOW HUFFPOST