The New York skyline is iconic. Featured in film, television and 47 million tourist photographs every year (if Wikipedia is to be believed), it's a well-worn yet beloved image. It's also an ever-changing one, through progress and through dramatic events like 9/11.
Most who live here -- whether born and raised or transplants -- have an opinion on the best location from which to view the city and they can tell you their favorite time of day to do so. We're attached to images of our city.
I enjoy the skyline from almost any vantage point. Yet I do feel affection for the first place I ever viewed the line of buildings which make up Manhattan. It was in Dumbo at the small beach near the Manhattan Bridge and, though the Brooklyn Bridge was partially obscuring the skyline, I didn't mind. Brooklyn Bridge is my favorite of the East River bridges and all of the elements together in one image -- the river, the bridge, the city -- makes me smile, takes me back to the days before I became a resident when I was all wide eyes and promises to self. Even now I smile in remembrance.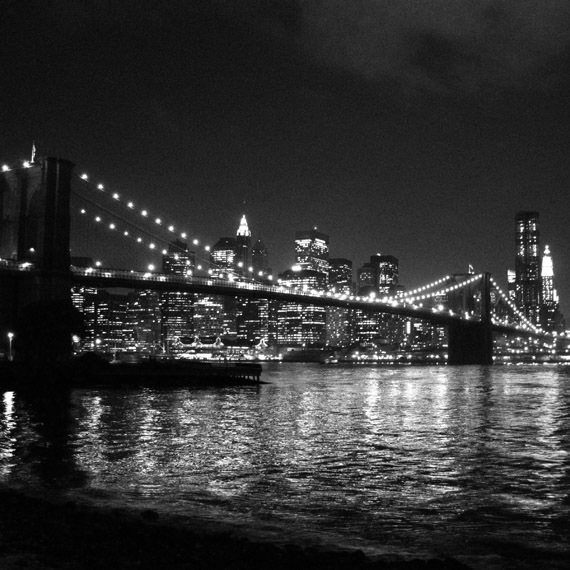 What skyline is close to your heart? We would love to see your photographs of cities around the world. Share on twitter by including the hashtag #FriFotos. Learn more about FriFotos here. We look forward to tweeting with you!
Follow Kirsten Alana on Twitter: www.twitter.com/KirstenAlana