"I think it was me and Yves Saint Laurent, the two youngest designers to have a house -- that was the beginning," Valentino, who was speaking to an intimate crowd last week in London, recalled.
The legendary Italian designer was visiting the United Kingdom for the opening of "Valentino: Master of Couture" at the Somerset House. The Thursday evening event drew an exclusive group of fashion industry professionals and Valentino enthusiasts for a conversation with the designer, organized by The Sunday Times and moderated by Colin McDowell. A gilded ballroom in the Savoy Hotel played an appropriately regal backdrop as guests looked to the stage and listened to the designer reminisce about his favorite muses, career highlights and what's next for his namesake fashion company.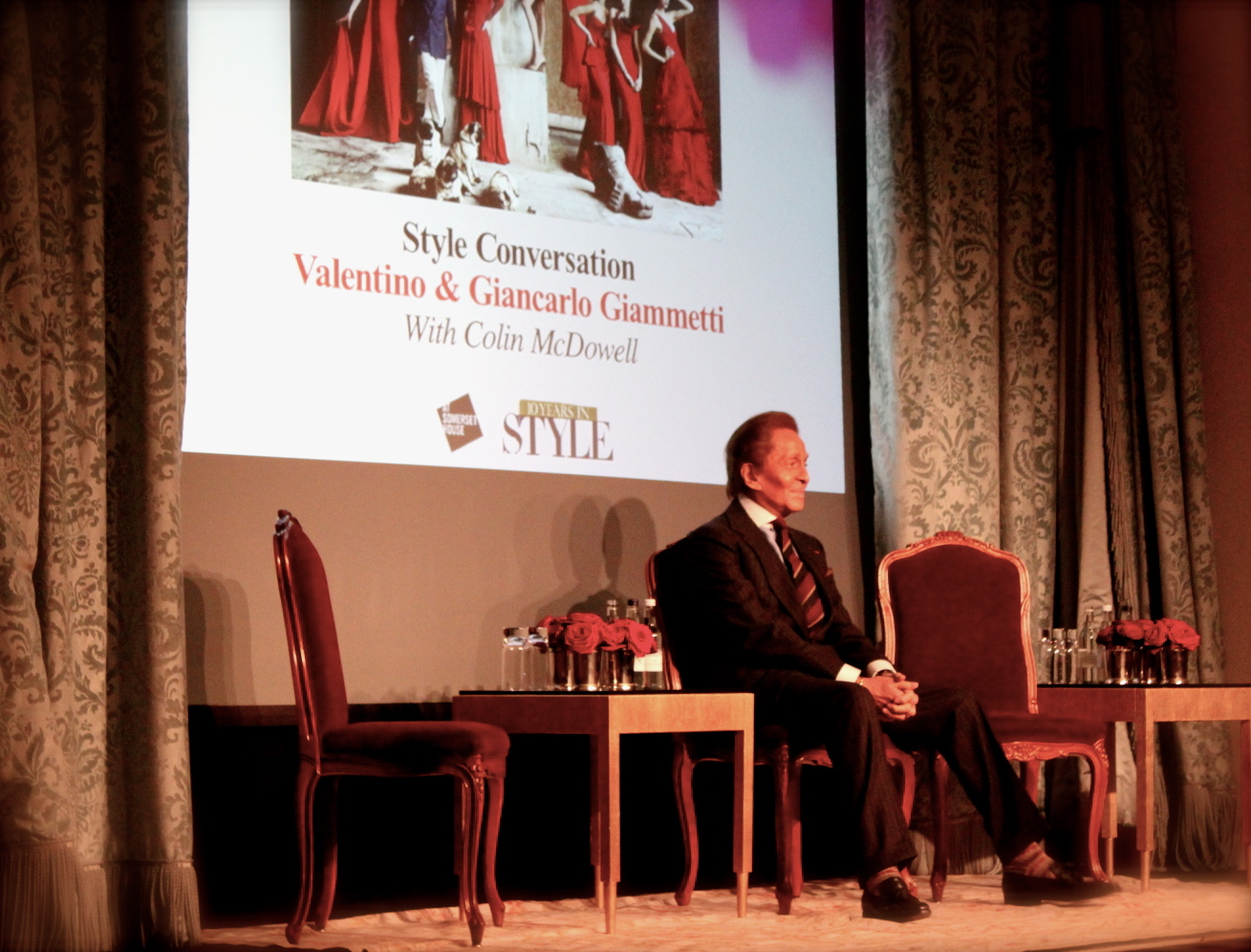 Valentino Garavani looks out at the crowd at the Savoy Hotel last Thursday evening.
"Jackie Kennedy, she was a fantastic muse to me!" Valentino said. "And Diana Vreeland, we called her the Chinese Empress because she loved China and the color red. She was the most important lady in the world at the time, and taught me a way to see and appreciate pictures. I learned a lot from her."
Of course, the question everyone wants to know was asked: How did red become his signature hue? To which Valentino generously shared that it was on a trip to Spain when he visited the Barcelona opera house that it hit him. He was inspired by the venue's red interiors and from that point on the color has remained his calling card.
Near the end of the 45-minute talk with the designer and his business partner, Giancarlo Giammetti, McDowell asked Valentino about his thoughts on New York City. It was learned that the two men would "never ever" consider living in the Big Apple, but that one of Valentino's fondest memories was when he took a bow on the stage of Lincoln Center with the New York City Ballet.
The exhibit, which meticulously and beautifully displays the trajectory of Valentino's success spanning over five decades, is planned to run through March 2013. Highlights include pieces of correspondence from editors and actresses, a passageway filled with over 100 mannequins dressed in some of his most famous designs and his tour de force: the wedding dress he made for Marie Chantal of Greece.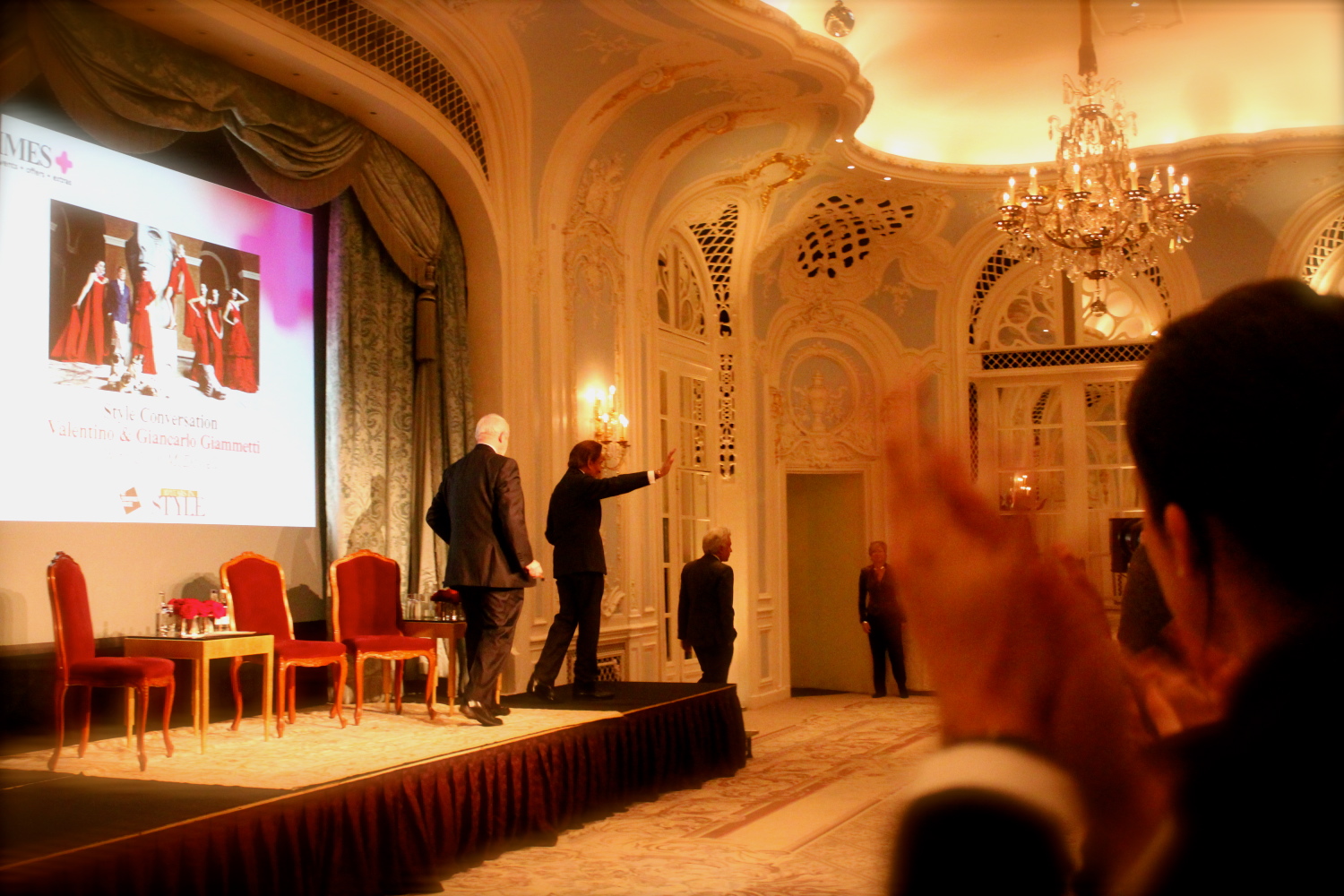 Valentino, Giammetti, and McDowell exit the ballroom of the Savoy Hotel.
See "Valentino: Master of Couture" at Somerset House now. Learn more about the exhibit here.
Photographed by Kirsten Chilstrom.