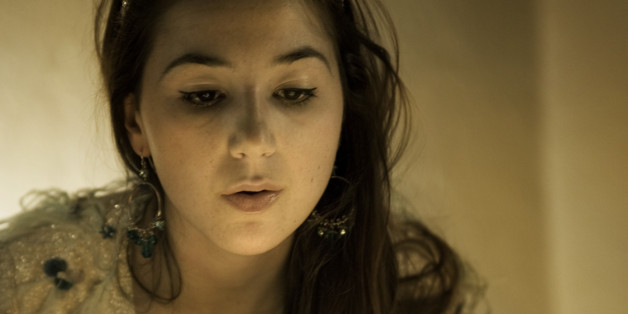 Last February I was away at college for my 22nd birthday, so my mom wanted to celebrate when I came home over spring break in March. I was lucky enough to be surrounded by some of the people I love most in the world -- some of my best friends from home, a few friends visiting from school, and my immediate family.
My mom made my favorite dinner and we enjoyed each other's company all night, catching up and laughing about nothing. It was a low-key birthday celebration by our usual standards, but the night wouldn't be complete without my favorite Funfetti cupcakes.
I stood at my kitchen table as everyone surrounded me, singing, "Happy Birthday." I blew out the candles and made a wish -- a wish I don't remember -- just like I do every year.
The next day I found out a close friend of mine, another 22-year-old, passed away.
In addition to experiencing a roller coaster of emotions for the past year, birthday candles now make me feel uneasy. The eeriness of my friends and family singing "Happy Birthday" and watching me blow out birthday candles to celebrate another year of life the same night that my friend was living his last hours on Earth is not lost on me. It's a memory that is involuntarily seared into my head and heart.
Having a problem with birthday candles is new to me -- I've never been shy about celebrating my birthday, just ask anyone who was invited to my embarrassingly elaborate sweet 16. On the other hand, dealing with general anxiety isn't exactly a foreign concept. I've experienced different forms of anxieties and stresses for as long as I can remember, I just wasn't always able to name them or face them head-on.
Anxiety is something I live with -- I've seen it manifest in my everyday life in both big and small ways -- but it's not something I openly discuss all that often. Even though 40 million Americans have this mental health issue, and women are twice as likely to experience it than their male counterparts, it's a cultural norm to suppress and withhold conversations about anxiety.
In July, Emma Gray wrote for The Huffington Post, "When we've reached a point where 23 percent of American women are all struggling with the same demons, it time to start talking about them and confronting them -- collectively."
Gray couldn't be more right -- my hesitation to publicly address anxiety and even discuss it in less public ways largely stems from the social stigmas around anxiety. If more women were willing to open up about their struggles, then we could work towards debunking this status quo and normalize these experiences. There shouldn't be any shame in acknowledging a truth so many people live with.
There's no sugarcoating it, grieving and coping with the death of someone I love totally and completely sucks. It's hard to see the light at the end of the tunnel, but it makes it slightly easier to know my anxiety is way more common than I may have initially thought. A disorder that's often times masked as alternative emotions like sadness or nervousness is something that a lot of people -- specifically, women -- grapple with.
The only way to come to terms with this as a society and shift the cultural norm is to initiate more conversations about the reality of women and anxiety.
I have yet to overcome my fear and loathing of birthday candles -- my mom baked me a coffee cake this year instead of a more traditional birthday dessert, sans any candle-like paraphernalia -- but I am coming closer to understanding that I'm not alone.