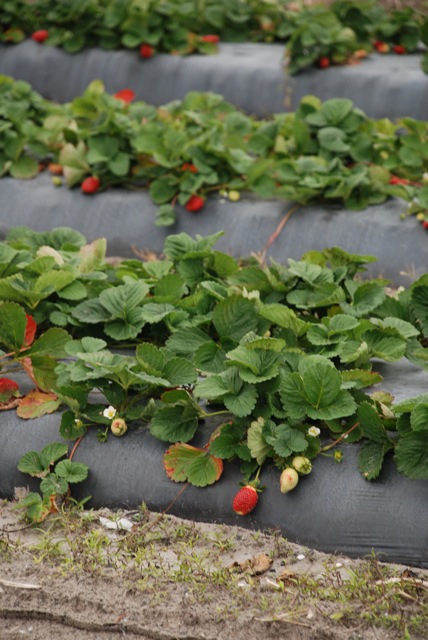 Oh the weather outside is frightful, 
But the fire is so delightful,
 And since we've no place to go,
 Let It Snow! Let It Snow! Let It Snow!
Sammy Cahn & Jule Styne
The weather has been unseasonably "yucky" for those of us used to the beautiful envy-producing blue skies of Sarasota winters. Although better than for those who live in Northern climates, these past few weeks have been blustery and frown-producing for those of us who are planning a plethora of outdoor activities.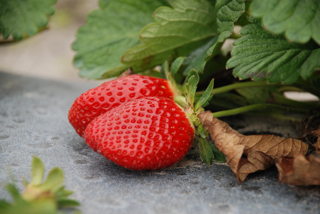 However, not all was lost. The freeze has been fortunate for some of our crops. The cold allowed roots to strengthen and the resulting strawberries are intensely succulent and sweet.
Recently we rousted our children from their warm beds and brought them, complaining that the sky was grey and that it was the weekend and why couldn't they stay where it was warm, to a nearby strawberry farm. As we bumped along the unpaved road out to the strawberry fields, even the grumpy children started to get excited about the thought of picking their own strawberries. We have tried to grow our own strawberries but... all we grew were one or two lonesome fruits that we then cut up into four pieces. Here, there was great bounty!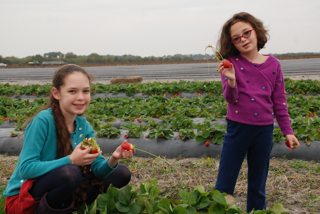 There were thirteen rows of strawberries for our children to pick. Although the lady at the store had told us that they weren't as large as they had been in the previous weeks, our children were able to find luscious jewels that were larger than their mouths. They were so excited that we soon had 17 pounds to bring home. Then came the question of what to do with them?
On our way home we called friends and family to share our bounty. My in-laws graciously took some, and we shared a few with friends. Still having too many, we froze about ½ of them. The key to freezing strawberries is to freeze them on cookie trays so that they don't touch each other, then transfer them to ziplock bags after they are frozen. We now have sweet strawberries whenever we wish.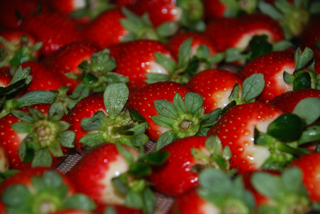 The rest of the berries I had high hopes for. I had planned a strawberry tart, strawberry jam, etc.... However, they were so succulent and sweet that they were gobbled up before I had the ability to do anything more than wash them. For these strawberries, we didn't even sprinkle sugar - they went directly into our mouths.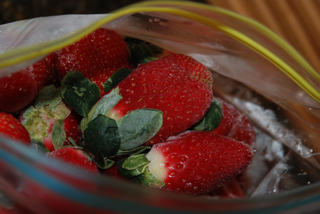 A few weeks later, Giuliano and I were teaching a class in our home and we made his strawberry gelato. It was wonderful and is a perfect recipe for Valentine's day. Italian gelato is a bit different than American ice cream. It is made with less sugar and is often made with milk rather than cream. It has a more intense flavor. Italians like their flavors to "pop", melon tastes like melon, not melon and cream. In this case, the strawberry flavor is intensely delicious, perfect to cleanse one's mouth for a more intimate Valentine's Day celebration.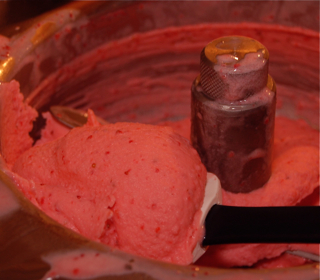 SUBSCRIBE TO & FOLLOW THE MORNING EMAIL
The Morning Email helps you start your workday with everything you need to know: breaking news, entertainment and a dash of fun. Learn more