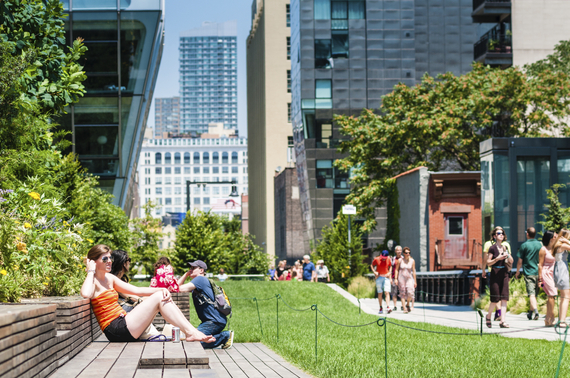 Density and walkability promote human and environmental health. Manhattan's carbon emissions are less than a third the national average, its obesity rate is less than half the national average. High Line, New York. Credit: iStock.com/ © Ferran Traité.
Cities bring opportunities for wealth and for the creative inspiration that can result only from face-to-face contact with others. In fact, the crush of people living in close quarters fosters the kind of collaborative creativity that has produced some of humanity's best ideas.
SUBSCRIBE AND FOLLOW
Get top stories and blog posts emailed to me each day. Newsletters may offer personalized content or advertisements.
Learn more