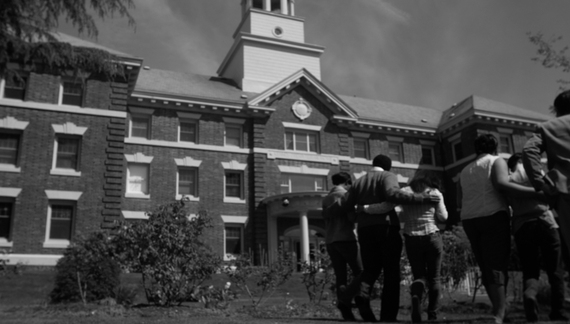 As a retired educator, I often wonder whether my efforts have made any difference in the lives of my students or the course of the culture.
A partial answer recently came to light in the shadow of the horrific events in Charleston and the ensuing controversy over the Confederate flag-- a particle of thought from the assorted fragments of memory with which old age is filled. I share it with teachers past and present as an article of faith on the worthiness of education.
In 1968, I was Director of the Yale Summer High School (YSHS), a program which brought together 150 students from poverty backgrounds from all over the nation. At a time of racial rioting and civil disorder, the school was created as a living laboratory in the problems and promise of the American democracy.
Our curriculum drew heavily on the 'Great Books' of Western literature, using the classics to bring volatile issues of race, tolerance and personal identity more sharply into focus. It ranged from Marx's "Das Capital" to Twain's "Huckleberry Finn," and Ellison's "Invisible Man."
Among the works we studied was "Antigone" by Sophocles. It is about the meaning of loyalty and the dictates of conscience versus those of the state.
One of the kids that summer was an African American student named Charles Langley. After the conclusion of the program, he returned home to North Carolina from which he sent me a series of letters. They were a follow-up of sorts to a statement he had made at the conclusion of the summer and a question he had posed.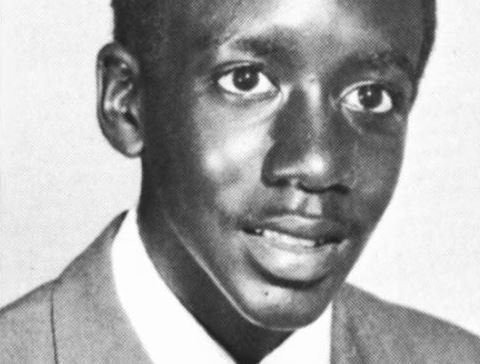 New Haven, CT., July, 1968
The students at the YSHS were so diverse that it was almost impossible to "follow the crowd." For one thing, there were no crowds to follow since there was no majority or minority in a traditional sense.
Everybody thought and did according to their beliefs. At the YSHS there was an unlimited freedom of expression. Yes, one could express exactly what he felt without being beaten or ostracized.
Was the YSHS merely a seven week dream? A dream in which one sees life and the world as it might be, in its true perspective. Will we, as students, be forced to wake up from this dream when we return home? When home, will we forget this dream as we have forgotten others?
Greenville, N.C. August 1968
It is August. I have come to the end of my YSHS experience. Living in the new society, I have really found myself. No longer hindered by either my mother or society, I was able to become my true self. I practiced black pride. I let my kinky hair grow out and took a course about my black ancestors. I became more militant in my fight for "human rights;" so what if I lived in a racist society! It didn't mean I had to be one!
I found philosophers who shared many of my beliefs. I became aware of the problems around me, I was able to have personal friends regardless of their color, I was able to discuss freely in class such forbidden subjects as sex, race, Communism and revolution.
I must say Yale did change me a lot. I have found a sense of black identity, self-confidence, rational thinking and militancy. Please don't be alarmed; in the South a militant is anyone who is not conservative or on the right.
Last week our lily-white band (only two black members, including me) elected me as their president. Of course I was surprised. Now, I am involved in the "Dixie" controversy. I have refused to play or sing "Dixie."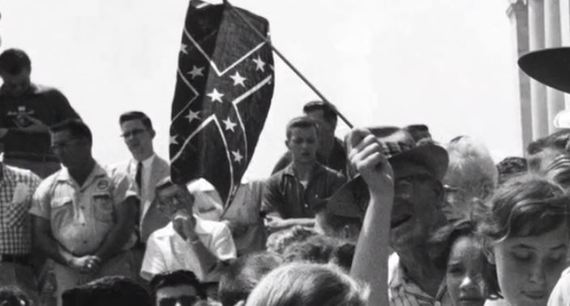 To the Black people of the South, "Dixie" carries a long list of bad connotations. Whites, on the other hand, love it as though it was the South's National Anthem. While playing it, they wave the confederate flag and sing and shout; tears even come to their eyes. But for me as a black person, Dixie was very offensive.
My band director was very shocked when I told him I was not going to play "Dixie." He always considered me the good obedient type. I thought about Antigone. What impressed me was that she was willing to stand up for what she believed in--even if at the cost of her life.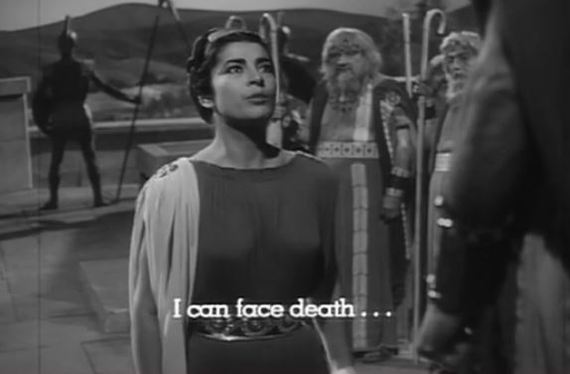 Now I find myself facing the same situation. Antigone took a stand. Although my stand is very shaky, I am willing to accept my fate as she did. Tomorrow I'll see what my band director has in store for my disobedience.
Greenville, N. C. October, 1968
I'm still fighting against "Dixie". At first I didn't care if they played the song as long as I didn't have to. But now I think differently. It is no longer a matter of tolerance but of respect.
My band director stopped playing "Dixie" at two football games because of my feelings. But then the band students and the student body demanded "Dixie;" so he gave in to the pressure.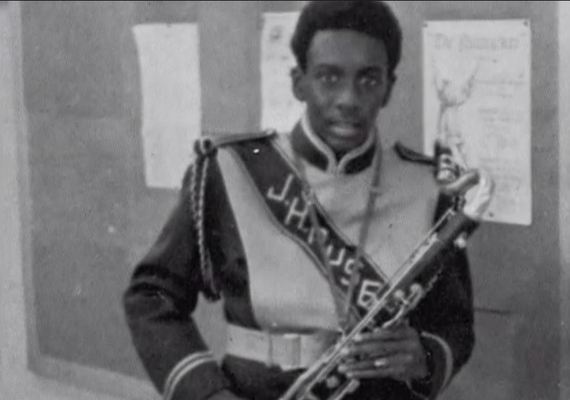 I addressed my band members on my beliefs concerning "Dixie". The reaction was mixed. Only a few understood my views. What was really shocking was that there were only two black kids in the band (Linda and myself) and Linda (Uncle Tom's grandchild) stated that she saw nothing wrong with "Dixie;" so she would play it. I thought I was alone for a just cause. Then the band director said he would play "Dixie" at the next game. I felt he had no respect for my feelings.
Greenville, N.C. January, 1969
At the game "Dixie" was played twice. Both times I sat down and didn't play in "silent protest." I was surprised for my band speech did some good. At least five other white band members joined in my silent protest. Of course, Linda played like she said she would. I am now in the midst of writing an article about "Dixie" in my school newspaper.
Greenville, N.C., March 1969
As far as the "Dixie" affair, it is over for awhile. This controversy gave me my first chance to test my newly acquired militancy for a just cause. My peaceful sit-down protest was quite effective. Even an act of this nature exposed the problem and displayed my personal discontent.
The principal, however, finally had the last word on the issue. I wrote an article for our school newspaper to give the Black's viewpoint concerning "Dixie." The newspaper staff was pleased with the article.
All that was left was to get the article approved by the principal. He firmly refused to print the letter, because he thought his students should not be exposed to such a controversial topic.
Even so, my protest was not a complete failure for -like Antigone-- I exposed a problem in which at least a few got the message.
YSHS Reunion, New Haven CT., 2009
More from Larry Paros on education:
Larry Paros is a former high-school math and social-studies teacher. He was at the forefront of educational reform in the 1960s and '70s, during which time he directed a unique project for talented underprivileged students at Yale and created and directed two urban experimental schools, cited by the U.S. Office of Education as "exemplary" and later replicated at more than 125 sites nationwide.

SUBSCRIBE TO & FOLLOW THE MORNING EMAIL
The Morning Email helps you start your workday with everything you need to know: breaking news, entertainment and a dash of fun. Learn more