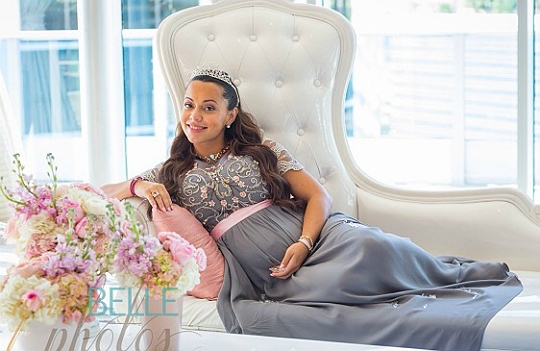 Adrienne Bosh celebrated the imminent arrival of her baby girl Parisian style. A fête fit for a queen and her princess in tow, the shower was held at Miami's boutique EPIC hotel and the elaborate floral arrangements decadent candies and Parisian themed motifs transported guests upon arrival. The ladies-only event was crashed by Miami Heat star player, hubby Chris Bosh, who came in briefly with daughter Trinity to shower Adrienne with hugs and kisses and a few photos. Guests including fellow basketball wife, Gabrielle Union, made their own custom perfumes labeled- Adrienne No.3, indulged in white chocolate Eiffel tower candies, made-to-order crepes, and pink cupcakes. The room was filled with Chanel placards, Hermes decor, family photos of Chris and Adrienne and lots of Audrey Hepburn, not to mention the crystals and opulent cake displays. A gracious guest of honor, Adrienne spent quality time with all of her guests, many of whom traveled across the country to celebrate her baby bump. Guests went home with bags stuffed with luxury skin care products, candies, and cupcakes.
Adrienne and Chris have a son Jackson, who's a toddler. The Bosh baby's expected arrival is late November around Thanksgiving, a little girl just in time for the holidays- something to be thankful for.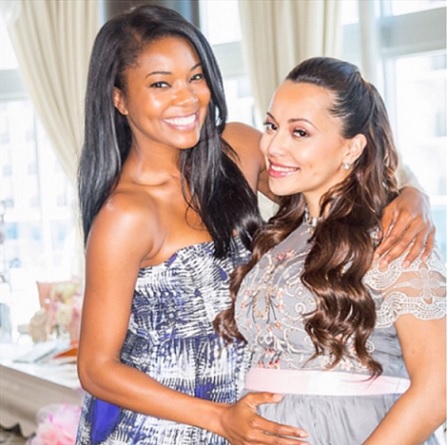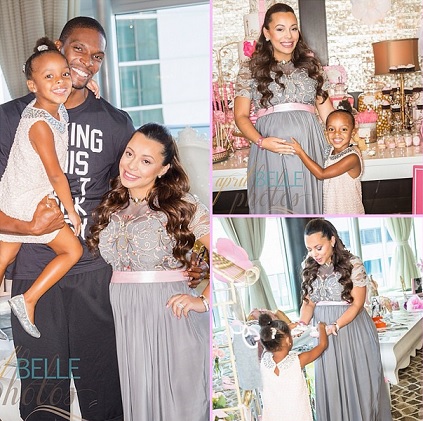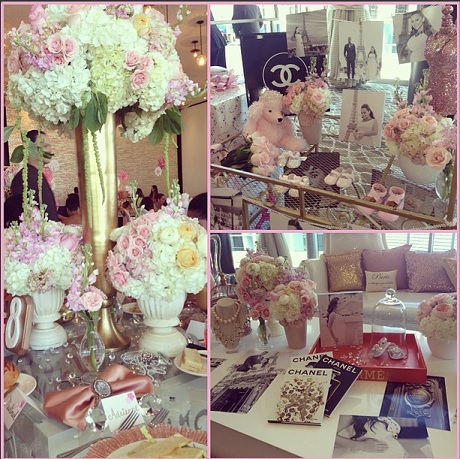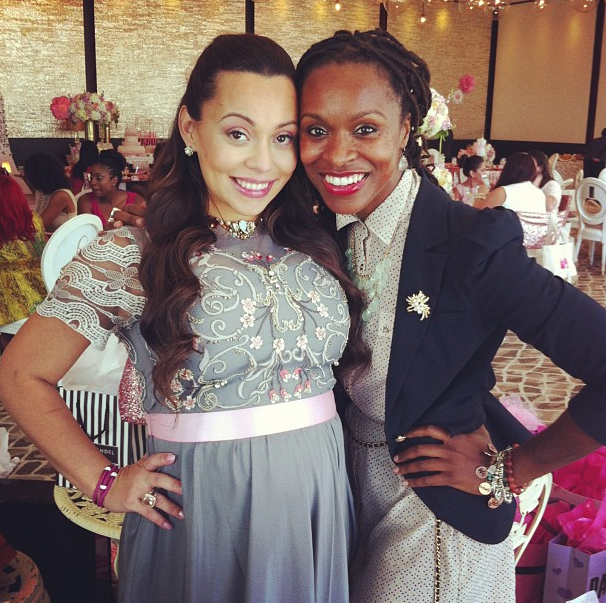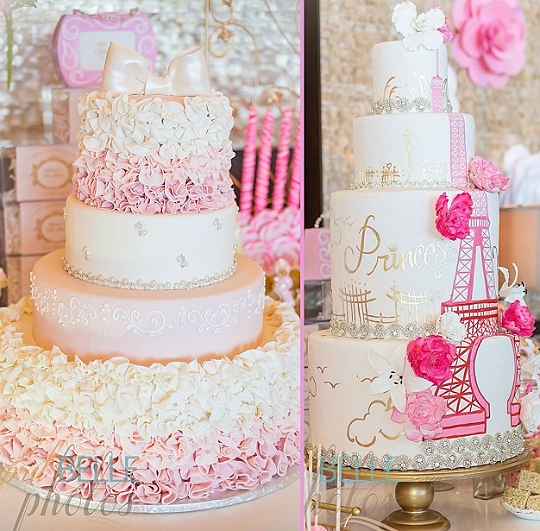 This Blogger's Books and Other Items from...
SUBSCRIBE AND FOLLOW
Get top stories and blog posts emailed to me each day. Newsletters may offer personalized content or advertisements.
Learn more