For me, there is nothing more gratifying when travelling than feeling like I have truly made it off the beaten track (apart from an upgrade -- almost nothing beats an upgrade). The feeling that one (like the original pioneers) has made a truly authentic discovery and had access to something original is what, according to recent trend reports (and myself) we are all now in search of.
So before heading to my next destination, Lemarti's camp, I am going to spend a day making some such discoveries, exploring the side of the Borana ranch that few tourists (for I never consider myself one of those) venture to.
With Michael Dyer as my teacher, we are going to drive across the countryside and then up to neighbouring farm, Kisima, taking the insiders, behind the scenes, look at the area.
From here I will be able to take a closer look at some of the conservation efforts in Borana (which are lead by Michael) as well as tour the rose and wheat farms that Michael's youngest two brothers own and manage.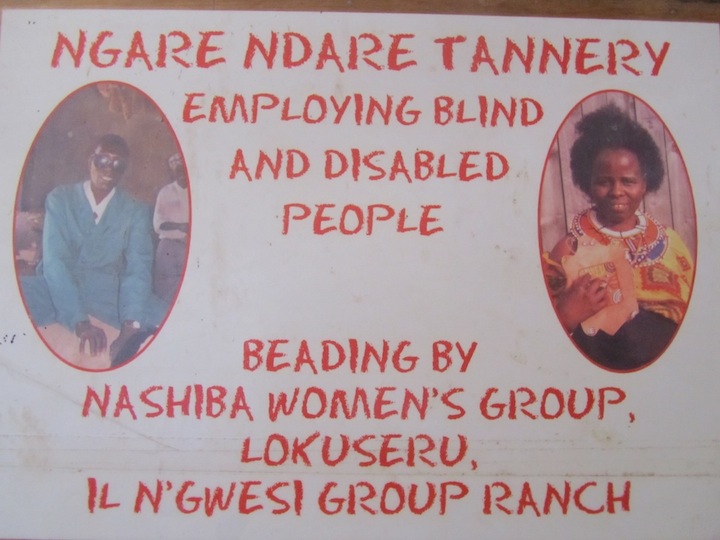 We start with a visit to the Borana Tannery. This has been one of my favorite discoveries to date. Created by Willy Powys, (Michael's grandfather) the tannery was started in order to provide employment for local blind and disabled people. Tanning is something that can be done using just the sense of touch while the design and stitching could be done by the physically disabled. Named Hide and Sheep the tannery sells Masaai beaded Ugg boots (which have saved me on more than one chilly night since), gillets, and a host of other handcrafted sheepskin pieces that are, sadly, too many to fit in my suitcase.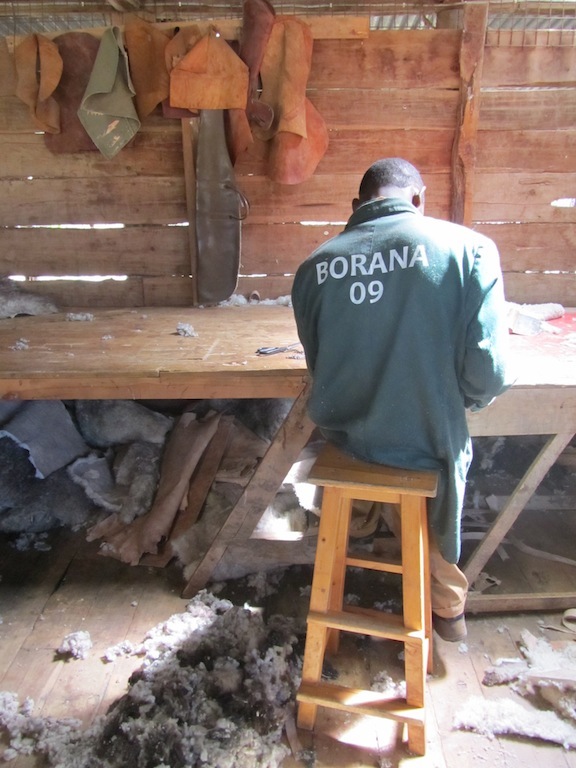 Next we drive past the Ngare Ndare primary school while Michael explains the plans to create a new secondary school for the community. The current secondary school, Gundua, has been highly successful and is a joint venture between Kisima and the Swedish private sector (opened by the crown princess of Sweden no less!).
In fact, so encouraging are the effects of the local employment policies, education and impact that the reinvestment in students is having that there are also advanced plans for a new School for Enterprise. After graduating the students will receive ongoing financial and strategic advice. It's an amazingly encouraging thing to see so much investment in local education.
From the school we drive up through the Ngare Ndare Forest, which, after some careful TLC by the Ngare Ndare Forest Trust, is in better condition than it was 40 years ago. There are trees in it that are believed to be up to 1000 years old.
Pre the 90s the forest had been vulnerable to illegal timber extraction. Interestingly it was funding from the EU that provided perimeter fencing which served as its protection. Now there are tree nurseries, community grazing plains and a canopy walkway to provide revenue from visitors that has led to the community really investing in supporting these crucial conservation efforts.
Plantations at the nursery
As we drive onward up to Kisima I hear about work done with the River Users Associations, (created by the National Water Resource Management Authority) to empower communities to sustainably manage water catchments and ensure that the springs keep flowing. I am told all about the local mobile health clinic that provides child immunizations (under supervision of the Ministry of Health who sees the clinic as a strategic partner). I hear all about a recent football tournament that resulted in free medical attention for over 12,000 people and the planting of 500 trees. During the tournament lectures were given on conservation agriculture, sustainable water management... the list goes on and on... Its quite amazing to consider just how many different conservation efforts are taking place here.

The edge of the wheat farm at Kisima
We finish with tea at Martin Dyer's house. The view from which is... (any suggestions as to how you describe this view gratefully received, I am lost for words...)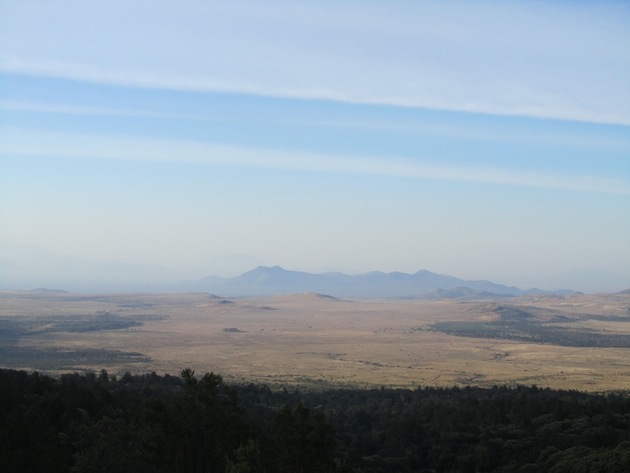 SUBSCRIBE TO & FOLLOW LIFESTYLE
HuffPost Lifestyle is a daily newsletter that will make you happier and healthier — one email at a time. Learn more