"What have you accomplished" whispers the little voice in my head. Constant questions about my life and my purpose run through my head and I wonder, dear reader, if you have ever had the feeling that you weren't in control of your life? Or that the voices in your head were unusually loud? Perhaps, there was a narrator to your life?
If you answered yes, to any of the questions above or the little voice in your head said "What questions?", then you must go see Carlo De Rosa's latest film Larsen (Feedback). This delightful short was the winner of the Grand Jury Award for Best Short Film at both the Beverly Hills Film Festival and the Efebo Corto Film Festival in Italy, and has been warmly received all across the world. From Spain to India, from Africa to Norway, audiences have turned down the voices in their heads and have turned up the laughter for the sweet comedy, Larsen.
The film opens in the playful spirit similar to the French hit Amelie which won the heart of the world in 2001 as we followed a young Amelie's journey to find love and adventure. In Larsen, Zora has just turned 30 and she is looking for her future. She is caught in the midst of relationships, moving and her own decisions and around every corner there is always that voice that is second guessing her. Caught between bad lovers and life's choices, she struggles with the voice in her head. Immediately, we wonder who really controls her future? We want to believe that it is her, but the voices in her head show us otherwise. Can she go off life's script and truly accomplish something she can be proud of? Find out in this very clever and charming short, Larsen, where the acting is superb, the writing witty and the message applicable to us all.
For more upcoming screenings worldwide, as well as a special "Women In Film" event in June in Hollywood where you will be able to personally meet the filmmaker, go to www.cometoourscreening.com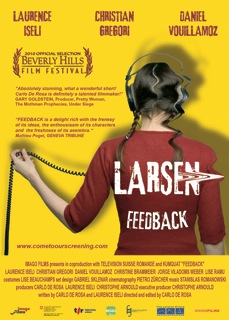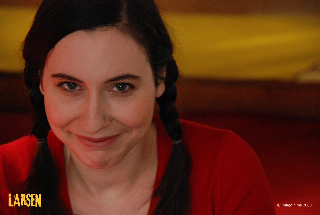 FOLLOW HUFFPOST