Julia Torgovitskaya and Jennifer Chernick: Up close and personal with the performing arts
Together, Julia Torgovitskaya and Jennifer Chernick may be the world's hottest classical music and opera reporting team.
They have 120 interviews in the can on their iCadenza.com web site with superstars like Valery Gergiev and Yefim Bronfman and even a few commoners like me. They're hoping to interview the LA classical music triumvirate of LA Phyl CEO Deborah Borda, Gustav Dudamel and Placido Domingo.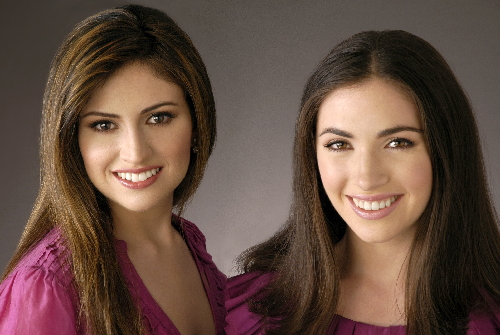 "We approach it as a 10-20 minute conversation. We practice the psychology of the individual. We just want to get to know them."
Their credentials are staggering: Jennifer Chernick, a pianist, received her B.A. in History and Slavic Languages and Literature from Stanford University in 2009. She has been accepted to Stanford Law School.
Julia Torgovitskaya, a soprano, graduated Summa Cum Laude and Phi Beta Kappa from Tufts University where she triple-majored in music, international relations, and Russian and East European studies and minored in philosophy.
They are hoping to perform together in recital this fall. Between them they speak English, Russian, French, Hebrew, Spanish, French and Italian.
Better enjoy Julia and Jennifer while they are still an LA phenomena. If LA Phyl or LA Opera don't hire them to drum up business, Russian TV or MSNBC could sure use them as their first celebrity classical music and opera interview team.
Tony Clark: Looking into the classical music mirror
I am sitting in front of self -portrait by William Haugse. He is a wonderful photographer, painter and renown film editor.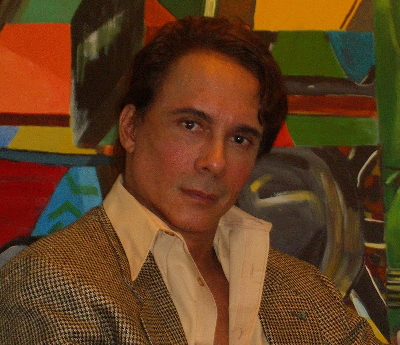 "When I was a baby I never crawled. When I was strong enough I pulled myself up on the furniture at hand. From there I would walk or run on my tippy-toes.
"My family are from Norway and listened to classical music and compositions for the folk fiddle called the Hardingfele. They say that every time I would hear music I would begin to dance. So I was enrolled in dance classes at four years old.
"I am sure I heard lots of Chopin, Rachmaninoff and Tchaikovsky. My first memory of music was while watching my parents waltz to Johann Strauss. I got my first leading role at 18 in Tchaikovsky's Cendrillon. This led to my acceptance to Maurice Bejart's Ballet Mudra. When I first arrived I was invited to a closed rehearsal of l'Ange Hertibise. The libretto was the poem by Jean Cocteau. Jorges Dunn was dancing the role of the dancer. Jean Marais was the Poet. Little did I know how this one night would shape the rest of my life."

Tony is currently focusing on his Affinity Gallery in Hollywood where he regards the artists he works with (including, on several occasions, my wife) as an "orchestral palette that allows me to express my creativity. With my background in music and dance," he says, "my curating work is itself a series of compositions."