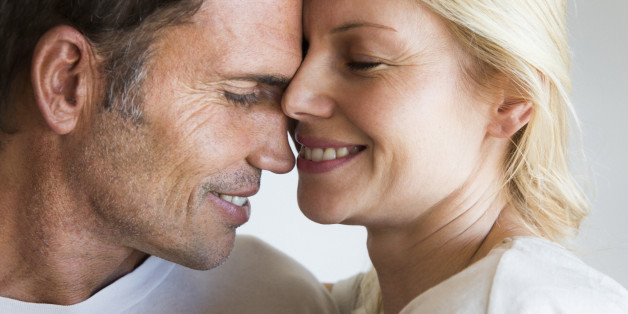 When you get divorced, the world of dating can be daunting and a bit scary. You haven't fished in that pond for years and you now have children that you also have to think about. There are some universal questions that come up when dating as a re-single, when and where.
When is it the right time to date? This varies from person to person, but the one common denominator that you can depend on in making this decision is when you can go out on a date and not talk about your ex the entire time. It is important that the anger and bitterness has evaporated enough that you can enjoy yourself and be open to the new experiences of dating.
When is the right time to call or text your date after the first date? Don't play games! You've been married and are now divorced and the time for game playing is over. If you like the person and made a connection, call them or text them the next day and make plans for the second date. If you had a great time on the first date, text them the next day to say thank you. But, don't overdo it! One text and one call is plenty. Wait for them to respond before calling or texting again.
When is it the right time to get serious and talk about moving in or remarrying? Only you can answer that question, but here are some things that should be considered. If there are children involved, do you have the same parenting style? Who will be paying for what? Because money is always a fight waiting to happen, make sure you have it spelled out before you move in together! How do you fight and make-up? If you have sat down with your mate and can answer these questions and can discuss possible issues that may come up, especially when there are children, step-children and ex spouses involved, then it is time. Remember, being comfortable and feeling good about the decision is key.
When is it the right time to introduce your children to your new beau? When you know it is serious and long lasting. This is not something that has to be rushed. What you don't want is for your children to see a revolving door of suitors. That is not a healthy environment for them, especially since they may still be recovering from the trauma of divorce. Sit down and tell your children that you have met someone special and let them know you would like for them to meet them. If your kids are not responsive or adamant about not meeting someone you are dating, don't force it on them, as it will only end in disaster.
Even after discussing it with your kids it is not realistic to expect your children to be welcoming at first, and it is important that you and your mate have discussed all the reactions that the children may have. Keep in mind, the children may feel usurped with their place in your life now that you are introducing a new face into the equation. Reassure them and when you are all spending time together, make sure you don't ignore the needs or wants of your kids over your own needs or wants.
When you are meeting the children for the first time, don't come on too strong and don't be fake. Kids are not dumb. They can and will pick up on the little nuances and most can smell fake a mile away. Let them warm up to you and set the pace of the relationship that you will have. Nurture each small step, and remember, having bonus kids is a gift and should be treasured.
Where can I meet people to date? There are several ways to meet people. You can be fixed up by friends, join divorce groups in your area or join dating sites, like Post-Divorce Dating Club, which is specifically for divorced and separated men and women. No matter how you meet someone, keep in mind to always be safe. Meet somewhere where there are people around and don't go home with your date or invite them to your home until you know them better. Always let someone know where you are going and make sure your cell phone is on and charged!
As scary as being re-singled can be, it can also be empowering. Go with the flow of dating and enjoy it and remember to have fun.
SUBSCRIBE AND FOLLOW
Get top stories and blog posts emailed to me each day. Newsletters may offer personalized content or advertisements.
Learn more