Last week WikiLeaks revealed 250,000 pages worth of classified U.S. diplomatic cables. Since that's a lot to go over, here are the most shocking revelations from the entire batch.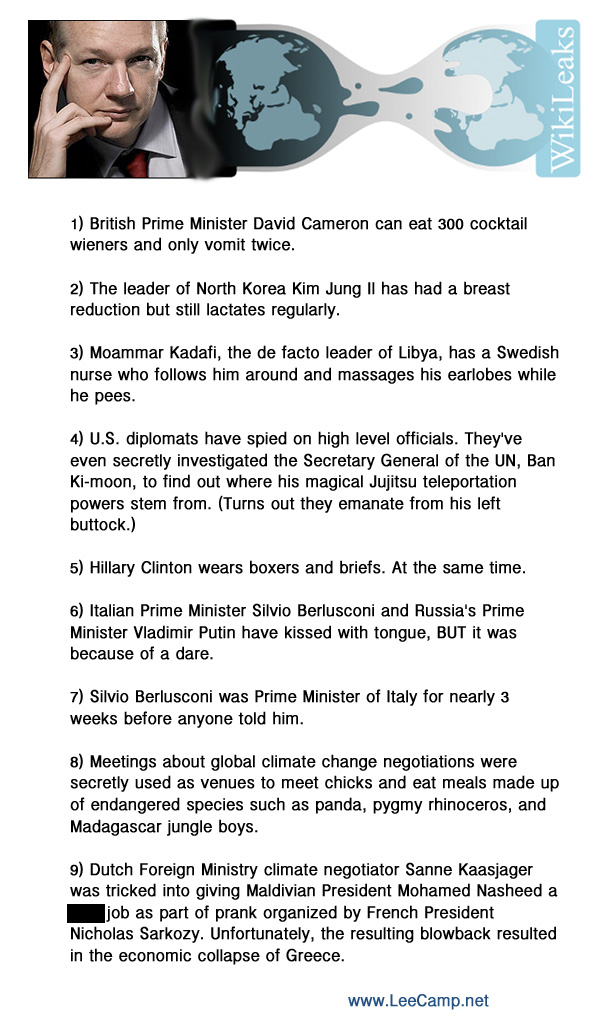 This Blogger's Books and Other Items from...
SUBSCRIBE AND FOLLOW
Get top stories and blog posts emailed to me each day. Newsletters may offer personalized content or advertisements.
Learn more