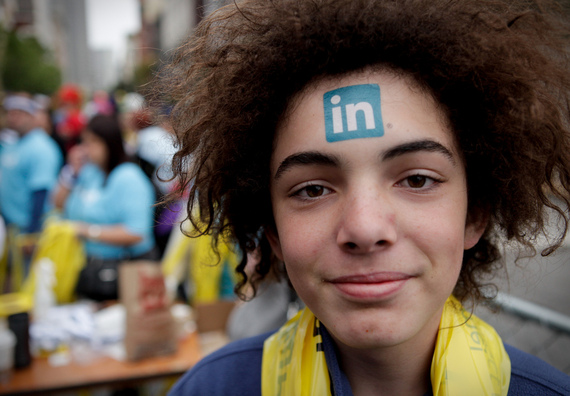 LinkedIn has over 300 plus million users, doubling in size the last calendar year, adding 2 new members per second and an estimated 180M unique visitors per month.
It's a no brainer to have a personal profile on LinkedIn; but, it has its associated costs like any social media platform.
My no frills all chills review - what works and what doesn't, based on my eight plus years on LinkedIn and lots of work for/with clients.
Why you Want to be On LinkedIn with Personal Profile #nobrainer
For B2B brands LinkedIn traffic converts better, has more brand engagement, less bounce rates than any other social media platform.
LinkedIn is in "expansion mode" and they have the financial and marketing resources to keep growing.
Every year LinkedIn generates an estimate $200-300M in revenue providing services to recruiters - for good reason, they have the best and most sophisticated platform in the world for sourcing people. Career management starts on this platform. #bethere
Your LinkedIn profile is going to pop up in Google in a matter of days and "live" there forever.
There are over two million LinkedIn Groups, think of these as a smorgasbord of conversations. Some Groups have stellar managers and others (50-60% in my estimation) are the Wild West, with just a lot self-promotions. So, pick your Groups carefully. Pro tip: if joining a Group take the time to message the Administrator directly and make a concise business case for why and how you'll add value to the Group.
Creating and managing a Group on LinkedIn can be a great way to build brand for yourself or your company: time intensive: 90-180 days on average to scale to some success.
It's "free" and ad supported: you probably will be fine with a free account- the vast majority of LinkedIn users (85%) are not paying for the platform. More on Premium (Paid) Memberships below.
It's a global platform, with over 50% of the community based outside of North America.
Not having a profile on LinkedIn is a social faux pas today for just about anyone. Your personal branding will suffer accordingly and you are missing a valuable way to share who you are via any/all communications with others.
This platform is still rocking and rolling (growing): adding new user every two seconds, over 300M users, reaches over 200 countries, 40% of user check it daily, 3 million business pages, 200 conversations per minute, 41% access via mobile, aiming for 3B users.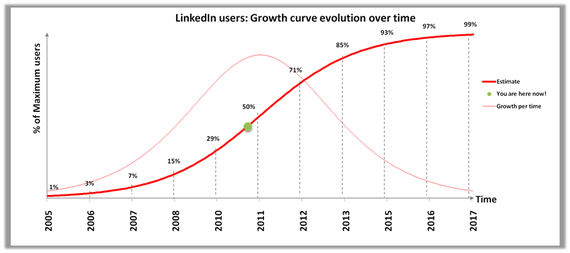 Average User's Most Popular Features
Understanding who has viewed your profile - although in my experience about 20-30% block their profile with privacy setting so you cannot "see" who has viewed your profile.
Discovering old friends, people or other professionals you may have worked with earlier in your careers. Yes, it's sort of like Facebook and many people use these two platforms concurrently to find and connect with others.
Contributing to and belong to Groups; sourcing information, building relationships and/or self-promotion.
Direct messaging (approx 47%) others that you know.
Researching companies listed via Company Pages (plain vanilla assessment).
Background checks for busy professionals.
Competitive profile(s) review and company: take snapshot of a company and export out to a Word doc.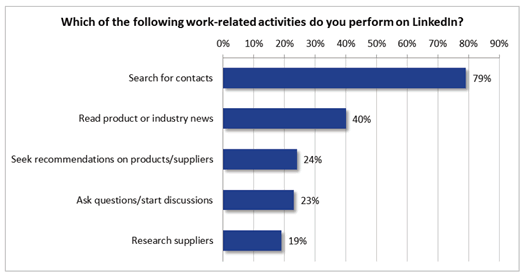 Best Practices for Creating a Dynamic LInkedIn Personal Profile
Create a full Profile: Keyword driven Profile Summary, Past Jobs/with dates, Bio picture, Education, Non-Profit Work, Skills/Expertise, Add Presentations/White Papers - prepare to spend 8-10 hours on a robust profile and use LinkedIn's completion percentage algorithm.
Don't create a profile w/out a bio picture; it increases your connectivity by 11X - so many ignore this and also don't put quality time into profile.
Pay it forward and provide Endorsements to others and others will reciprocate in kind - this is a part of LinkedIn's social fabric (these show up in your profile).
Join some finite number of Groups (10-20) that you want to at least check out once or twice a week and also provide comments and/or share topical news via your Groups and be mindful of Admin's "rules of the road" and group etiquette
Share your Content (Blog Posts, Valuable News) with Profile Status Updates 2-4 times per day; remember, content curation is important. Some Pros use TwitterFeed to share News from 3rd party sources; I don't recommend this.
For better or worse, LinkedIn's Newsfeed is becoming image centric; so, don't rely solely on textual updates - be creative with your images.
Remember your connections drive your newsfeed - demographic targeting is a good thing. Although some pros just look for high volume connectivity with minimal targeting.
Use LinkedIn's publishing functionality as it can drive significant traffic, adds luster to your profile. Don't forget to add a blurb at the bottom thank others for reading & commenting, and cross link all of your published content on each single piece of content, add links to web site and social profiles.
Update your Profile frequently: 3-5X per every 60 days at a minimum.
Pay attention to LinkedIn's new profile analysis tools which show your levels of engagement: these are not robust but will give you some perspective.
LinkedIn's "People You Know Tool" has been recently upgraded (integrating an algorithm with import features via email) - useful for building connections. And their Outlook Plugin is cool too.
LinkedIn has a good 1.0 Mobile Phone App with basic functionality (picture below) and mobile growth is skyrocketing: join the crowd with this app..
Linkedin has opened up their API (Application Programmer Interface) and there are a large number of plugins that work well - here is a great collection of the top ten via Mashable.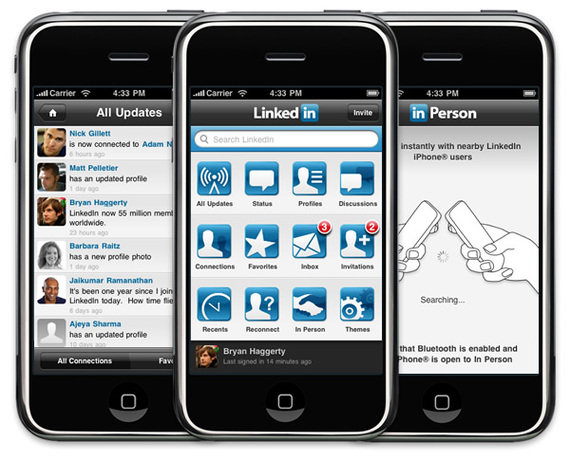 Make Sure Your Publishing Content on the Platform
LinkedIn just opened up their Publisher Platform enabling any user to publish content on the site. Previously this was limited to a very select, under 500, group of "thought leaders."
Why You Want to Publish
LinkedIn visibility is in part driven by the frequency of your profile updates - your "refreshing" your profile every time you publish.
Drives credibility within the community.
Enables you to leverage your content marketing costs. You can now upload a blog post that you think will represent your personal brand (be selective).
LinkedIn now let's others follow you even if they are not connected with you, giving you the ability to build our more connections on the platform.
Published content proves another content source for sharing and referencing via other social platforms.
Note: at present there is no ability to share your published content via "channels" - LinkedIn has an algorithm that selects Published Posts for this.
Baseline Content Publishing Guidelines
Share stellar content - we recommend only republishing high quality content.
Content length should be 500-1K Words
Use at least 2-3 images per Published Posts (this is now a visual platform)
Add a Title and Link out to all other Published Posts to drive incremental traffic
Headlines, bullets and underlines are as important here as they are for any content marketing processes (that links to one of our posts)
Add a "thank you" note (be sincere) note to the bottom of all posts and include links out to your Twitter and web site. Many don't do either and miss a great opportunity to drive incremental traffic.
Cross promote via other platforms with a rinse and repeat cycle.
Comment back and thank people for commenting; this is standard social etiquette.
You get standard reporting via LinkedIn's platform showing Views, Likes and Comments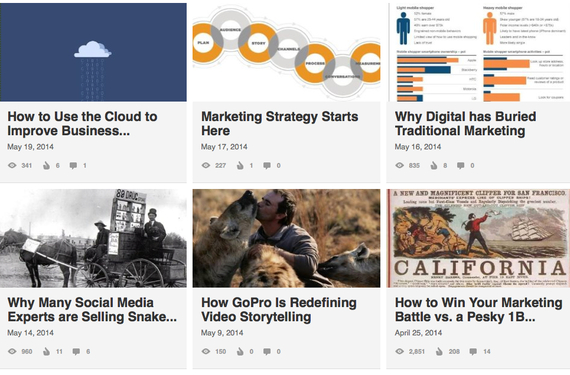 LinkedIn emails you status updates on a weekly basis showing "engagement" of published posts.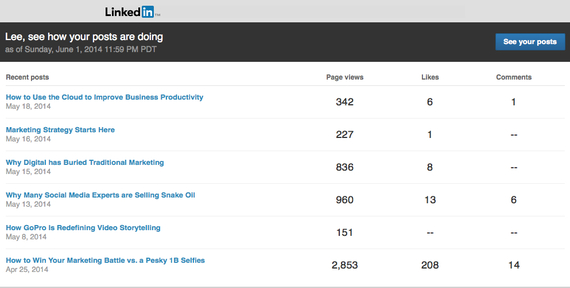 Free or Paid? Premium Version is More Robust but not a Significant Difference for Most Users
But, I recommend going with a paid LinkedIn Account - it's well worth the extra $200-300. USD per year (approx depending on your plan) for the incremental exposure you now get with an customized profile. It's a bargain when contrasted with advertising costs on other networks. I also think LinkedIn will add more features and functions moving forward for paid users.
You get much more Advanced Search and Filter capabilities with a Premium (paid) version (three pricing tiers) but in my experience the search function is not robust, you can only use one tag at a time for searching, which is inherently limiting.
Additionally, the overall Advanced search function is not much better than the standard search capability with a free account - you get more results; but, it's impossible to really pare the results down. even with upgraded sophisticated filters provided with paid accounts.
With a paid account (top tier) you get 25 InMails to others per month - but this just a "cold call" email - is it cool? Yes, But, you can easily reach most of these people with a well worded invite. And, a "cold" email is still a cold email. An @atmessage may work better on Twitter in some cases.
You can see more profile views than with a free account; but, if these people have their profiles blocked your not getting much more bang for your buck/euro.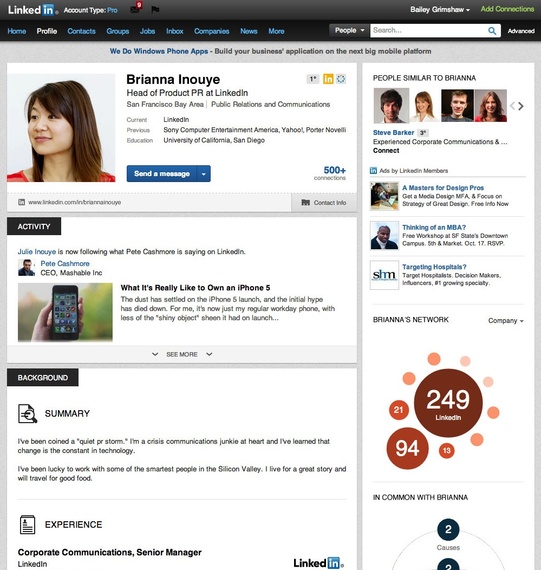 Platform Gotchas that Make us Pull our Hair Out!
LinkedIn Newsfeed has a lot of "content" you have to wade through; but, that is not all LinkedIn's fault: brain teasers (really?!), new bio pictures, self-congratulatory pablum, etc.
Like Twitter's move to more image platform centric content, LinkedIn has done the same: you are going to see "Instagram like" images. You can "hide" some of the dreck/accounts but your connection's content cannot be filtered in any sophisticated way.
You cannot easily export your LinkedIn connections to an email provider; the functionality does not work well if you have more than 2K connections it's going to take time and your going to get "we are working on this" back from customer service.
We were able to export a list of over 10K connections but we had to use the import in feature of an email newsletter provider But, to be fair, this functionality is not part of LinkedIn's overall TOS. We are being picky.
Real data mining on this platform, even with a Premium Membership is not possible; the back end functionality is just not robust. But, we would expect to see this functionality or something similar in the next 6-12 months.
The new "social" features to a certain extent are mirroring Facebook's functionality: Likes and Comments which show up in your account summary. These are baby steps to turning LinkedIn into a mature social platform.
Connection invites are not always what they seem and remember this is a social network, your "feed" will reflect what your connections are sharing.
Our Romance with LinkedIn Had Some Bumps but We Love it Nevertheless
LinkedIn has done a stellar job with the product. It's evolved the last ten plus years from a rather static, geeky site to become a powerful social media platform.
Traffic from LinkedIn converts better than any other social traffic for B2B brands. Twitter is a close second but typically LinkedIn traffic stays longer on a site and engagement is higher via pages visited, lead generation, actions take, etc.
LinkedIn's move to enable publishing for all was a great idea and we expect their Comscore numbers and traffic will accelerate moving forward as millions of individuals and brands embrace LinkedIn's publishing capabilities.
Every competitor (it's a long list) of professional connectivity portals, sites, etc. pale in comparison to the ROI LinkedIn can deliver.
Whatever your industry you'll find peers on this platform - it's just a great place to build connections, engage with others, etc. It's the very definition of what any good social platform should be.
This is a complex evolving platform and it takes time to really leverage it properly. See: every point of refuge has a price."
Start slow with the basics, profile completion, doing status updates, testing the water by joining and commenting via groups; then, move to the publishing functionality and start to share more content.
Like any marketing or social platform, you can iterate your way to success.
Remember it's a social network and people pay attention to content and engagement levels. Pay it forward when/where you can - this social mantra goes back a long way. It's fine to promote your brand or business; but, be sensitive to and aware of high value content vs. self-promotion.

Related Posts on Strategic and Tactical Marketing
"How Content Heroes and Heroines are Made Not Born"

"What I Learned About Social Media from Andy Warhol"
"How to Generate More Revenue and Lower Costs with the Cloud"
"Why Every Marketing Campaign Lives or Dies on this Foundation"
"Four Critical Marketing Strategies to Stand out in Today's Noisy World"
"Why so Many Web Sites are Lipstick on a Pig"
"How to Win Your Darwinian Digital Battles"
Follow Lee Traupel on Twitter: www.twitter.com/LinkedMedia