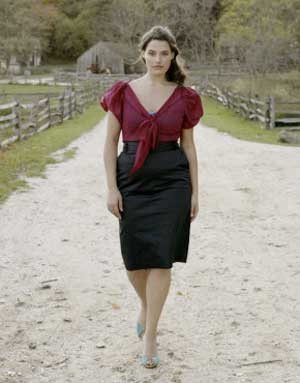 I grew up in the middle of nowhere Wisconsin, a place of corn, cows, and blonde, blonde cheerleaders. As a teenager I never fit in. Not just in my small town, but in the world. The life I wanted seemed so far away and I was stuck in between: I wasn't a kid anymore, but I didn't have the freedoms of an adult. All I wanted was for everything, including myself, to be perfect. But nothing could live up to my expectations. Comparing myself with other girls, other pictures, other ideals of what I thought I should be I only felt disappointment. All my life I was outside, overweight, and strange looking. I didn't know that I deserved to feel good about myself, so I tried to earn it.
I got straight A's instead of boyfriends. I joined clubs for the environment, and ones against racism. I landed leads in the school plays and helped out at a wildlife shelter. These things made me feel better about myself than looking in the mirror because I never looked as good as I thought I should, but the truth was I never looked as awful as I thought I did either. I just looked like myself.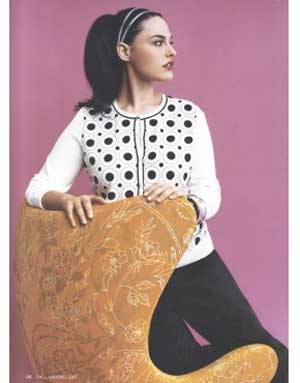 I was lucky to come from a family that taught me that my body isn't for Looking at anyway but for getting me through the world: breathing, walking, tasting, smelling, talking. Focusing on the beauty around me, inside me, kept me from worrying about being beautiful on the outside.
Which I didn't know I was, until I moved to New York. I was a freshman in college the first time someone told me I was beautiful. It was my roommate on the way to our first Broadway musical, Rent. And it was shocking to me. I didn't believe it then or for a long time. It wasn't until I became a model, discovered off the sidewalk, that I became aware of the beauty I hadn't seen before.
But it is still more important to me to be happy than to be pretty. Because I can't take credit for my face or my body-type--it's all in the family genes. Because being smart, being kind, being funny, and being on time have done as much for my modeling as my looks. Because being healthy is what keeps my body, my skin, and my hair looking good. I didn't have to change; I had to stop standing in my own way with insecurities. I had to accept myself for who I was and be proud of all it: beautiful and quirky. What makes a great photograph, a great beauty, and a great person is what they share from the inside out. The amazing thing is that it was my modeling agents at Ford who taught me this firsthand. That the best photograph is the one in which you risk really being yourself and really being alive.
People like to blame the media, celebrity, fashion for negative images, and thankfully that's changing, in part because of the people gathered here. But the amazing thing about being as a teen girl in this country is how much power you have. They decide what they see and support: in movie theaters and music videos, on television, in advertising. They run the world starting right now and into tomorrow. So decide what you want it to be and make it happen. Make your voice heard. People are listening to you.
Start now by listening to yourself. Shut down the negativity, especially when it's coming from within.
We each have something unique to offer. So celebrate who you are. Don't waste important time tearing yourself down for who you're not. Or building up other people for whom you assume they are. It's not just what body you're born with, but what you do with it that counts. It's a short life, so give it all you've got.