As we come to the last month of summer movie season, discerning filmgoers can still find satisfying alternatives to blockbusters-of-the-week. Woody Allen's Midnight in Paris continues to charm audiences from coast to coast, while such provocative documentaries as Buck, Project Nim and Tabloid are making a solid impression. The minimalist Terri, starring John C. Reilly, has earned strong reviews, while the deadpan British comedy The Trip has built its own following as improvising costars Steve Coogan and Rob Brydon eat their way through the North of England. And filmmaker Werner Herzog continues to score points for making the most cerebral 3-D film of this or any year, Cave of Forgotten Dreams.
Fortunately, there are some worthy newcomers that are joining their ranks, including one documentary (How to Fold a Flag) that is making use of every conceivable outlet for downloading, streaming, and viewing on demand. Technology has opened doors for filmmakers to reach an audience without the risk and expense of theatrical release or even the manufacturing of discs. It's a whole new world.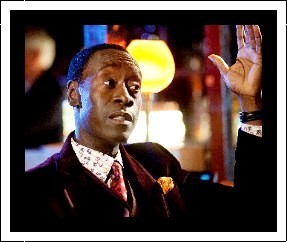 Brendan Gleeson may be familiar to a mass audience as Mad Eye Moody in the Harry Potter series, but film buffs know him for such memorable movies as The General and In Bruges. This quirky, often hilarious black comedy gives him a great showcase as an iconoclastic Irish cop who may or may not be willing to help American FBI agent Don Cheadle capture a high-level drug ring. Read my review HERE.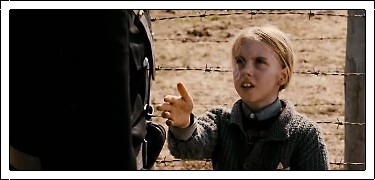 Kristin Scott Thomas stars in this moving adaptation of Tatiana De Rosnay's best-selling novel about an American journalist, living in Paris, who uncovers a startling story about a Jewish girl who survived the deportation of Jews from Paris during World War Two--and a possible connection that may link the two. Director and co-screenwriter Gilles Paquet-Brenner wisely chooses understatement over melodrama to create one of the best films of the year. HERE is my review.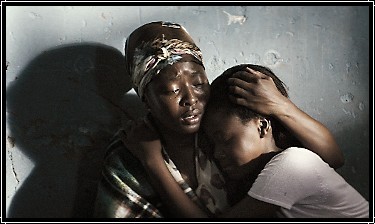 A South African girl is forced to shoulder adult responsibilities in this absorbing story (based on Allan Stratton's novel) about the reverberations of the AIDS epidemic in a culture steeped in ignorance and beset by superstition. Young Khomoto Manyaka gives a remarkably assured performance in the leading role. You can read my review of it HERE.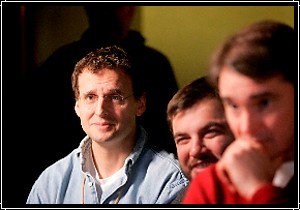 Phil Rosenthal, the creator of the hit TV comedy Everybody Loves Raymond, chronicles his adventures trying to recreate the series in Russia. You couldn't make up the experiences he depicts in this highly entertaining documentary. The DVD includes samples of the Russian show and the American episodes that inspired them. Click HERE to read more.
HOW TO FOLD A FLAG - downloadable and available On Demand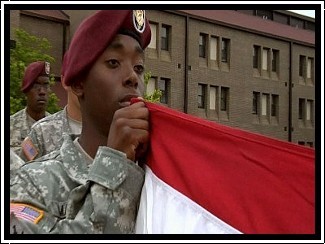 Filmmakers Petra Epperlein and Michael Tucker, who made the fine Iraq war documentary Gunner Palace, follow four U.S. military veterans and their struggles back home. The subjects couldn't be more disparate but their fate is inexorably tied to their experiences overseas. Morgan Spurlock is presenting this film under his name to spur wider viewership. You can learn more at howtofoldaflag.com.
FOLLOW HUFFPOST