Labor Day weekend marks the end of summer, and a traditionally fallow period for good movies as studios and distributors dump a lot of crummy movies onto the marketplace--figuring that people are distracted with winding down from vacations and getting their kids off to school. Vera Farmiga's Higher Ground is a happy exception to that rule.
I wish I could tout the British import Brighton Rock, from writer/director Rowan Joffe. This adaptation of Graham Greene's 1938 novel has much to admire, including a stylish look and some fine performances (by newcomers Sam Riley and Andrea Riseborough as well as Helen Mirren, John Hurt, and Andy Serkis) but it's terribly off-putting. It's a movie I can respect but it's difficult to like.
So it is that we turn to home video, and movies on demand, to find the best pickings this month, drawing on some of the year's better theatrical releases. By next month, after the Telluride and Toronto Film Festivals have wound down, we should start to see the first hints of fall movies vying for awards and places on critics' ten-best lists. At least, let's hope so.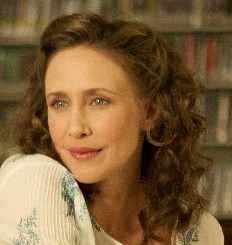 First-time director Vera Farmiga also stars in this deeply-felt story about a woman's lifelong quest for spiritual satisfaction. Based on an autobiographical novel by Carolyn S. Briggs, the film covers many years and numerous phases in its protagonist's journey, from immersion in religion to resentment over its failings. Farmiga is superb, and completely believable at every turn. Here's the full review.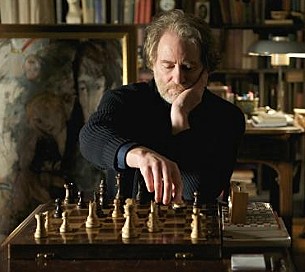 Sandrine Bonnaire plays a cleaning woman who works on a French resort island, where a peek at an elegant couple playing chess fires her curiosity about the game. That curiosity becomes an obsession, which changes her relationship with her family. Kevin Kline (speaking French) plays a dour client who helps her learn the game in this disarming film, which director Caroline Bottaro adapted from Bertina Henrichs' novel.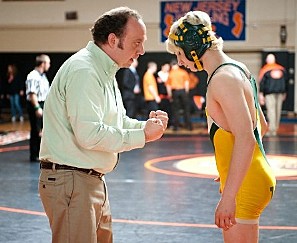 One of the year's best films comes from writer/director Tom McCarthy (The Station Agent, The Visitor) and stars Paul Giamatti as a struggling small-town lawyer and family man who bends his own code of ethics in order to get ahead just a little. He also takes in a teenage wrestler whose mother has all but abandoned him, in this timely and provocative comedy-drama costarring Amy Ryan, Bobby Cannavale, Jeffrey Tambor, Melanie Lynskey, and Burt Young. Here's the full review.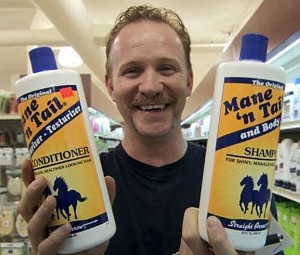 Cheerful muckraker Morgan Spurlock, who made his name with SuperSize Me, explores the ubiquitous nature of advertising in our lives--in particular, the practice of product placement in movies and TV shows, and cleverly uses his latest film as a guinea pig. The results are often hilarious but also provide ample food for thought. Here's the full review.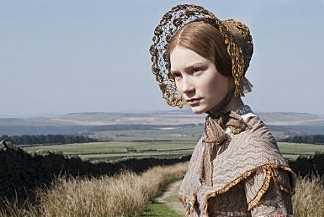 Writer Moira Buffini and director Cary Fukunaga bring a fresh eye to Charlotte Brontë's classic novel. Even better, Mia Wasikowska and Michael Fassbender are perfectly cast as the much-abused Jane and the tortured Mr. Rochester. Judi Dench brings a welcome touch of humor to the proceedings as a dithery housekeeper in this handsome but admirably restrained period piece. Here's the full review.
SUBSCRIBE TO & FOLLOW CULTURE SHIFT
Every Friday, HuffPost's Culture Shift newsletter helps you figure out which books you should read, art you should check out, movies you should watch and music should listen to. Learn more