The early fall has not proven to be a prime time for movies, so far, with quantity outpacing quality by a country mile. But if you search the nooks and crannies of independent theaters, DVD releases, and Movies On Demand you can still satisfy your hunger for original and provocative entertainment.
I was fortunate enough to attend the Telluride Film Festival over Labor Day Weekend, where I got a sneak peek at some of the best and brightest new films from around the world, most of which will reach theater screens before the year is out. You can look forward to Alexander Payne's The Descendants with George Clooney, Rodridgo Garcia's Albert Nobbs with Glenn Close, Michel Hazanavicius's silent-film homage The Artist, and some stunning foreign-language films: A Separation, from Iran; Footnote, from Israel; and Agnieszka Holland's In Darkness, from Poland.
The Finnish entry for this coming year's Academy Awards will be a real charmer from Aki Kaurismäki called Le Havre, which will open a limited theatrical engagement at the end of October.
In the meantime, here are some standout films that are playing right now, and shouldn't be overlooked.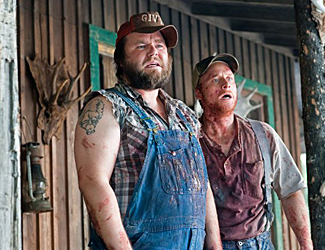 This smart, exceptionally clever parody of splatter films by first-time writer-director Eli Craig features wonderful performances by Alan Tudyk and Tyler Labine as old friends who set out to fix up a mountain cabin...but because they look like hillbillies, they become demon figures to a group of college kids who are in the woods for a weekend of fun. The comedy of errors escalates into a series of bloody murders--all part of the ingenious parody. This film played to cheers at Sundance and South by Southwest. Click HERE to learn more about Tucker & Dale.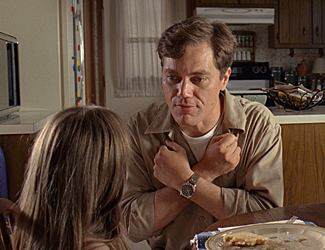 Michael Shannon gives a memorable performance as an Ohio construction worker, a loving husband and father who has a series of premonitions of impending disaster. Are they all in his head, or is he truly prescient? Writer-director Jeff Nichols allows us to decide, in this provocative film, costarring Jessica Chastain, that creates an all-too-palpable sense of unease. To read my full review click HERE.

The Women on the Sixth Floor - in theaters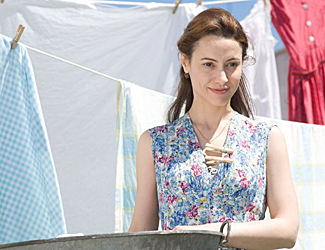 Philippe LeGuay's disarming film deals with an earlier generation's immigration issues--among other matters. The year is 1962, and stockbroker Fabrice Luchini has spent his whole life in the same Paris apartment house, which he inherited with his father. When his wife hires a young Spanish maid he becomes interested in her and the community of Spanish working women who occupy the floor above him. This bittersweet comedy-drama can be enjoyed as pure entertainment--but it also has substance.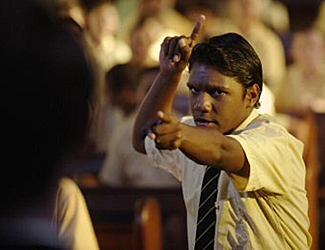 Australian director Rachel Perkins wanted to honor her native heritage and decided to film this groundbreaking stage musical, which was first produced more than twenty years ago. It's a fable about an Aboriginal teenage boy who runs away from a seminary school (run by Geoffrey Rush) and embarks on an unpredictable road trip. Good cheer abounds in this import, which bore the name Bran Nue Dae in Australia. To learn more about it click HERE.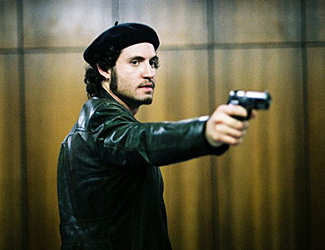 One of last year's most powerful films, Carlos was seen by a limited audience in theaters because it's a three-part feature--not an easy sell. A broadcast on the Independent Film Channel helped, but now that the entire epic is available, from the Criterion Collection, no less, it's an absolute must-see. Director and co-writer Olivier Assayas takes on the daunting subject of the international terrorist known as Carlos, brilliantly played by Édgar Ramírez. The sprawling screenplay covers many years and many countries as Carlos' idealism is tainted by ego and opportunism, but it remains clear-eyed and propulsive from start to finish.
The new 2012 edition of Leonard Maltin's Movie Guide (Penguin) is now available wherever books are sold, and is also available as an iPhone app. He hosts the weekly program Maltin on Movies on ReelzChannel, introduces movies on Comcast, and teaches a popular course at the USC School of Cinematic Arts. He also holds court at www.leonardmaltin.com.