The beach island of Koh Samet lays just a few hours drive and a short boat trip from the city of Bangkok. For an enjoyable and edible weekend, don't miss these local Thai treats and get a real taste of the island. From your start in the city to your end at the boat dock, each step of your trip will give you the chance to try a new type of food and flavor. Thailand wouldn't have it any other way.
Dessert Truck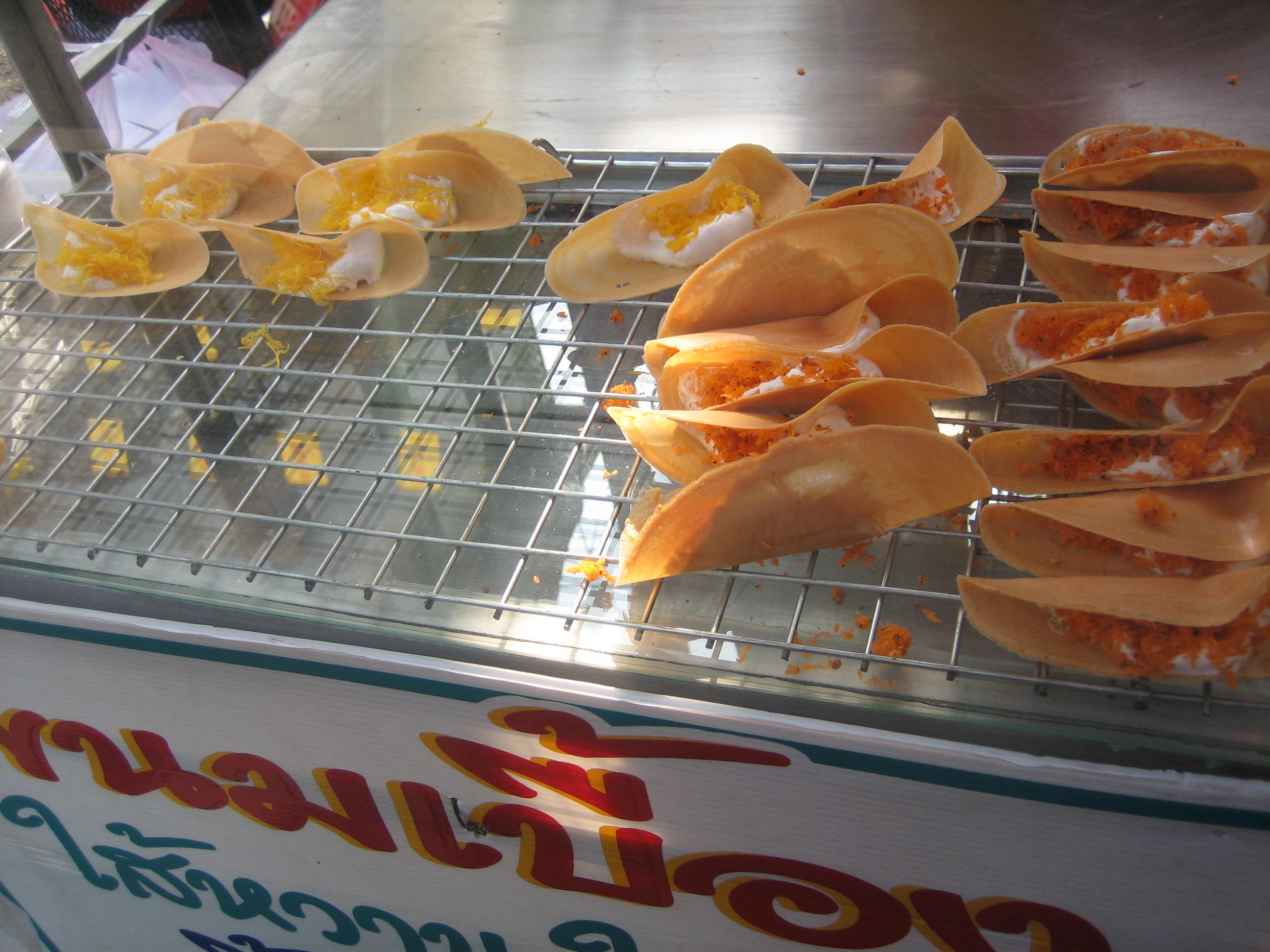 Before you start your drive to Koh Samet, make sure to fill up on Thai snacks for the journey. One delicious treat is Ka-nom Bueang, a rice flour shell with a coconut cream filling and various toppings. Grab a box of these treats to hold you over until you reach the island.
Fish Market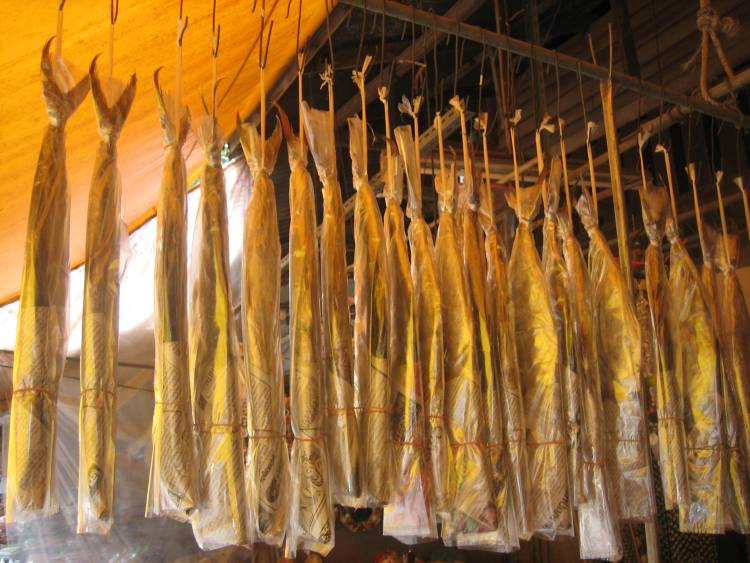 Just before you head to the harbor to catch your boat to the island of Koh Samet, stop off at one of the local seaside markets. Thanks to its waterfront adjacency, there are plenty of fresh fish just waiting to be fried up in a pan. Grab a bunch and bring them back to your hotel to make instant friends with the restaurant staff.
Boats in Koh Samet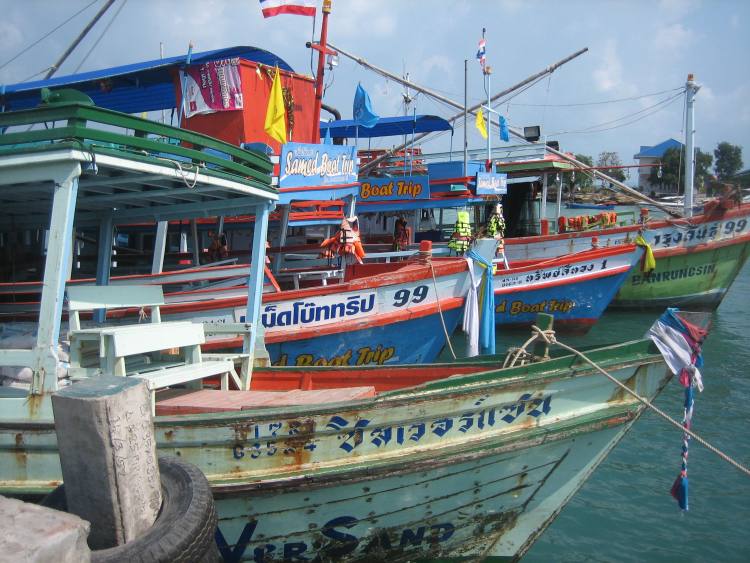 Stepping onto the island of Koh Samet, you will instantly be wowed by the colorful fishing boats in the harbor. One of the beauties of Thailand is the color of its fabrics, and buildings, and these boats are no exception. Join the local crew for an early morning fishing trip or just hop aboard for a spin around the island.
Beach Vendor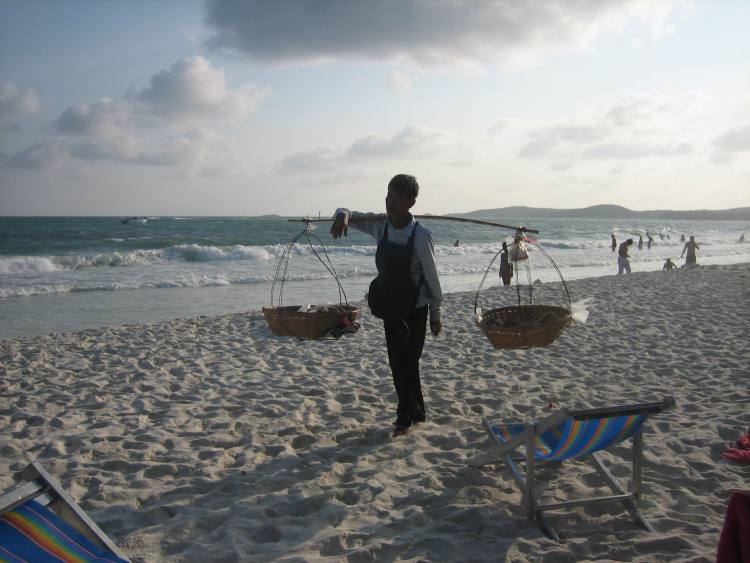 Kick back on the beaches of Koh Samet and let the dining come to you. With local shopkeepers carrying their wares around, sun seekers can have their pick of Thai delicacies right from the comfort of their beach chair. This Thai vendor was selling roasted hard-boiled eggs that lent a smoky flavor to the yolk.
Stilted Restaurant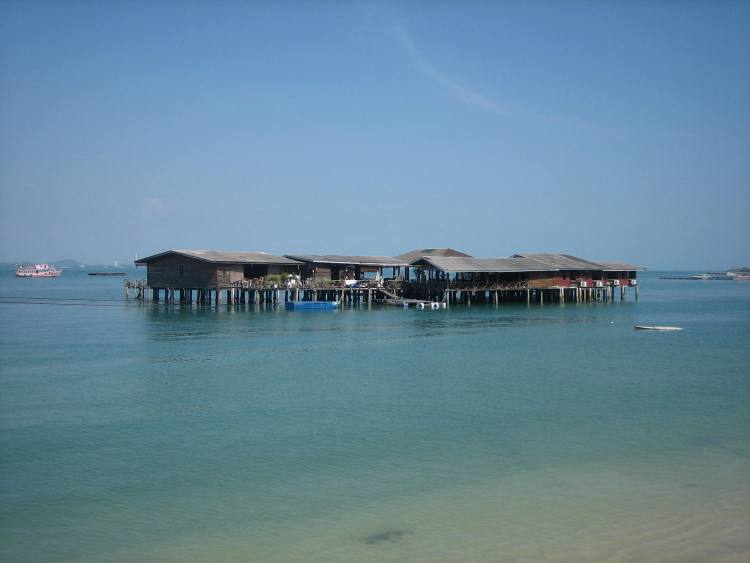 For a unique dining experience on the island, visit the Ploy Samed restaurant. To access this restaurant, visitors must ring a bell that will summon a boat: the only way of getting aboard. The restaurant is located on stilts over the water, and each table has an open bottom, where you can dangle your feet over the edge. In an ironic twist, diners can watch the fish swim below as they dig into the fresh seafood piled before them.